U.S. Natural Gas Production Hits New Record in 2018, Exports Grow for Fourth Consecutive Year: EIA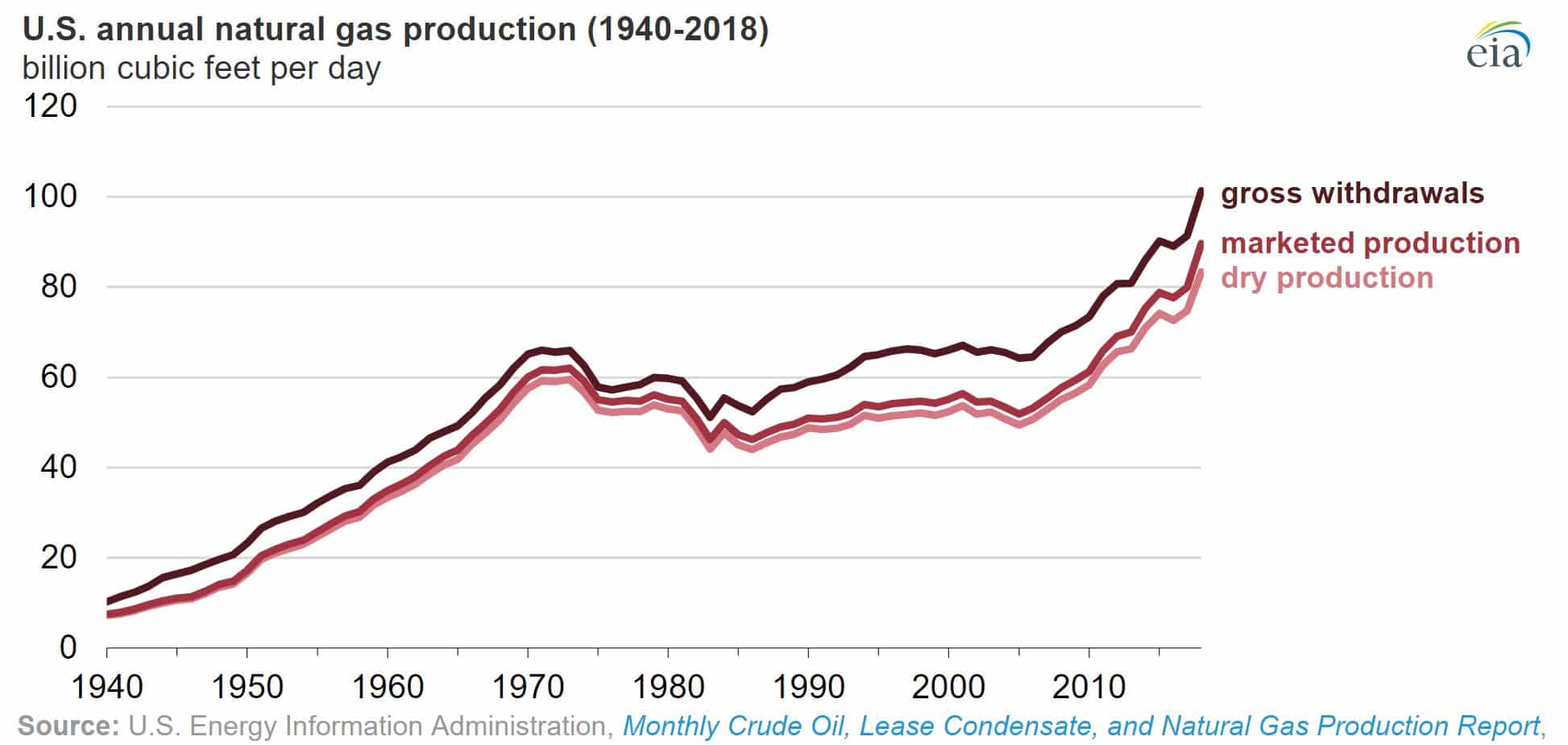 U.S. natural gas production grew by 10.0 billion cubic feet per day (Bcf/d) in 2018, an 11 percent increase from the previous year, according to the Energy Information Administration's Monthly Crude Oil, Lease Condensate, and Natural Gas Production Report.
The growth was the largest annual increase in production on record, following an already record-breaking 2017. The nation's natural gas production measured as gross withdrawals averaged about 100 Bcf/d in 2018, the highest volume on record.
U.S. natural gas production measured as marketed production and dry natural gas production also reached record highs at 89.6 Bcf/d and 83.4 Bcf/d, respectively.
Gross withdrawals, which include full well stream volume from both oil and gas wells, increased every month during 2018 except in June, ultimately reaching a record monthly high of 107.8 Bcf/d in December 2018.
Total natural gas exports grew 14% in 2018, and LNG exports grew by 53%. The volume of natural gas exports increased for the fourth consecutive year, reaching 9.9 Bcf/d, with both pipeline and LNG exports reaching record monthly highs in December 2018 of 7.7 Bcf/d and 4.0 Bcf/d, respectively.
In 2017, the U.S. became a net exporter of natural gas for the first time in nearly 60 years thanks to the shale revolution.