Atlantic Coast Pipeline Project Canceled Due to Legal Uncertainties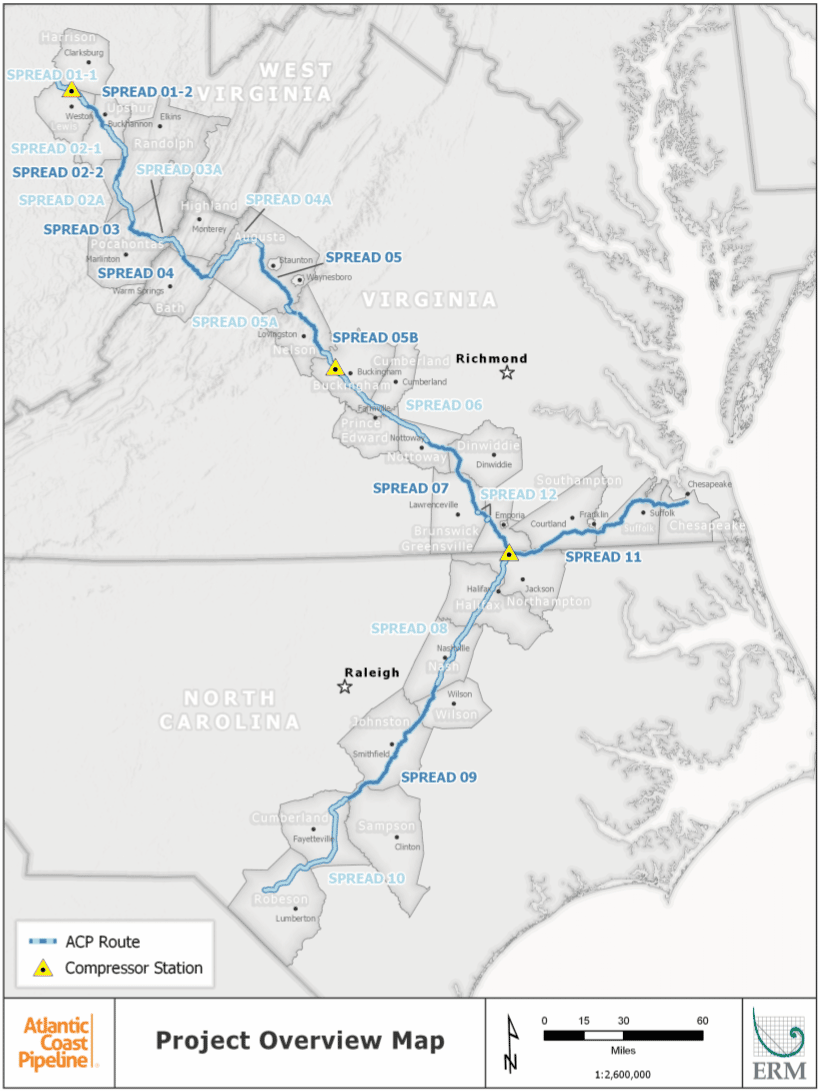 Dominion Energy Inc. and Duke Energy Corp. canceled the Atlantic Coast pipeline project because of the ongoing delays and increased legal costs, which threaten the project's economic viability, according to a July 5 press release. The 600-mile pipeline, initially announced in 2014, was planned to transport natural gas across West Virginia, Virginia, and North Carolina. U.S. Secretary of Energy Dan Brouillette expressed dissatisfaction saying that environmental lobbies brought the project to an end and vowed to strive for expanding energy infrastructure.
The recent public guidance of project cost has increased from the estimated $4.5 billion to $8 billion because of a series of legal challenges to the project's federal and state permits. Furthermore, the estimated time for the project to go into service commercially has been postponed to early 2022 — a delay of nearly 3.5 years with uncertainty lingering.
The project has taken more than six years to develop, costing billions of dollars in capital investments. Despite a favorable Supreme Court decision last month which upheld a key federal permit for the project, "increasing legal uncertainty overhangs large-scale energy and industrial infrastructure development in the U.S.," according to a joint statement by the companies. The companies cited serious challenges from a recent ruling by the U.S. District Court for the District of Montana vacating a federal permit authority for pipelines that cross water bodies, and a subsequent Ninth Circuit ruling that an appeal is unlikely to be successful.
Dominion said it would sell the rest of its natural-gas transmission and storage network to Berkshire Hathaway Inc. for $9.7 billion including debt. In the future, the company plans to focus more on its state-regulated gas and electric utilities and invest in clean energy technologies such as wind and solar power to meet the net-zero carbon emissions target by 2050 mandated by the state.
However, local African-American communities and environmental organizations such as Sierra Club welcome the cancellation of the project, calling it "a victory for all communities and natural areas in the path of the pipeline" and "a beginning of the clean energy future."