Biden Issues Order to Double Offshore Wind, Pause Federal Drilling Leases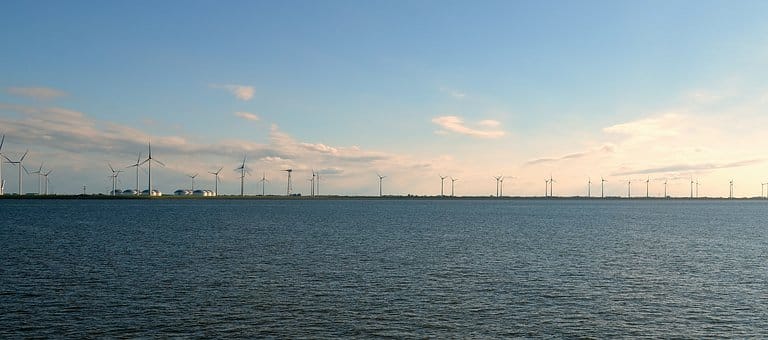 U.S. President Joe Biden signed an executive order on Jan. 27 that calls for a review of siting and permitting process on public lands and waters to increase renewable energy production with a goal of doubling offshore wind energy by 2030. The order also directs the U.S. Interior Department to pause new oil and gas leasing pending completion of a comprehensive review and reconsideration of federal permitting and leasing practices. Further, the order directs the Office of Management and Budget to eliminate fossil fuel subsidies from the budget request for fiscal year 2022 and thereafter.
The executive order, entitled Tackling the Climate Crisis at Home and Abroad, places climate crisis at the center of U.S. foreign policy and national security planning, building on recent actions including submitting the U.S. instrument of acceptance to rejoin the Paris Agreement.
Taking a government-wide approach to the climate crisis, the order establishes a Climate Policy Office to coordinate the policy-making process with respect to domestic climate-policy issues. A National Climate Task Force will facilitate the organization and deployment of this approach, requiring its members to prioritize action on climate change in policy-making and budget processes, contracting and procurement, and engaging state, local, tribal, and territorial governments, workers and communities, and leaders across all economic sectors. The task force will help develop a comprehensive plan to stimulate clean energy industries by rekindling the federal government's sustainability efforts. The plan will use procurement authorities to facilitate the achievement of a carbon-free electricity sector by 2035 and zero-emission government fleets.
To support sustainable infrastructure, the order directs the Council on Environmental Quality and the Office of Management and Budget to ensure federal infrastructure investments reduce pollution and require permitting decisions to consider the effects of greenhouse gas emissions and climate change. In addition, the agencies will identify steps that can be taken to accelerate the deployment of clean energy and transmission projects.
Amid the transition to a clean energy economy, the executive order underscores the importance of federal leadership to foster economic revitalization of hard-hit communities, including rural communities, while reducing methane emissions, oil and brine leaks, and other environmental harms from former mining and well sites. The Interagency Working Group on Coal and Power Plant Communities and Economic Revitalization will coordinate efforts to identify and deliver federal resources to the economies of coal, oil and gas, and power plant communities, develop strategies for social recovery, and assess opportunities to ensure benefits and protections for coal and power plant workers.