California-Quebec Carbon Auction Sells Out, Reflects Steady Demand Amid PG&E Uncertainty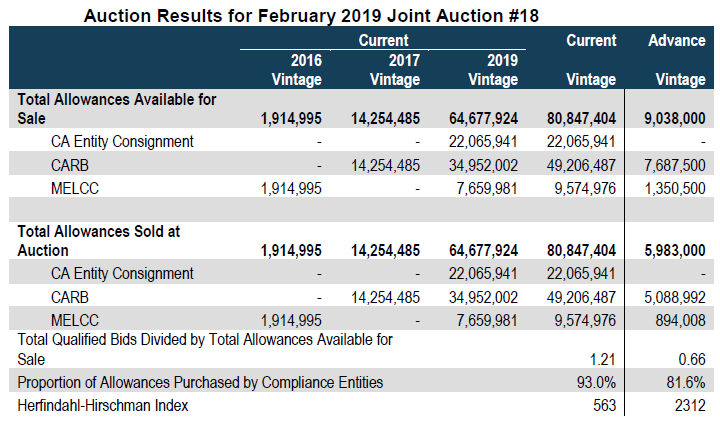 The eighteenth quarterly carbon auction held by California and Quebec sold all 80,847,404 carbon permits offered for current emissions at $15.73, above the floor price of $15.62, according to the results released on Feb. 27 by the California Air Resources Board. The auction sold about 66 percent of the permits offered for 2022 emissions at the floor price.
The outcome demonstrates strong market performance with no sizeable impact from California's troubled utility Pacific Gas & Electric Company not participating in the auction. Last month, the utility filed for reorganization under Chapter 11 of the U.S. bankruptcy code as it faces billions of dollars in potential liability resulting from the 2017 and 2018 Northern California wildfires.
The cap-and-trade program, which places an economy-wide cap on major emitting sources, is a central part of California's plan to reduce greenhouse gas emissions 40 percent below 1990 levels by 2030. In 2017, the California legislature extended the program through 2030. The policy survived long-standing litigation when the court ruled that cap-and-trade does not impose an unconstitutional tax.
---
EnerKnol Pulses like this one are powered by the EnerKnol Platform—the first comprehensive database for real-time energy policy tracking. Sign up for a free trial below for access to key regulatory data and deep industry insights across the energy spectrum.
ACCESS FREE TRIAL