California Regulators Blast PG&E For Failures During Unprecedented Emergency Blackout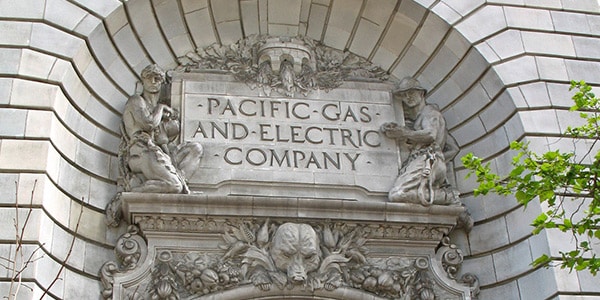 The California Public Utilities Commission's President Marybel Batjer ordered Pacific Gas and Electric Company to take a multitude of immediate corrective actions after it encountered significant problems with communication and coordination during the largest public safety power shut-off event in the history of California, which impacted an estimated 2 million people, according to an Oct. 14 press release.
In an emergency meeting on Friday, October 18, regulators criticized the utility for failures in execution which, combined with the scale of the event created an unacceptable situation that should never be repeated. PG&E stood by the decision, however, claiming that safety remains its top priority. The company also listed some near-term improvements, including scaling up its web site capabilities, boosting the staff and response times for its call centers and improving its emergency response plans. Regulators have also pushed for other reforms, including the goal of restoring power within 12 hours instead of the current 48, minimize the scale of outages and improve communication about where and for how long these will occur.
Back in February, the company warned it could proactively cut power more often and to more people to prevent wildfires. On the week of October 7, PG&E decided to shut off power to more than 700,000 customers as a last resort prevention measure during a period of strong winds and high temperatures. Throughout the blackout, the company's website reportedly failed multiple times and its customer support was completely overwhelmed, as customers tried to get more information from the utility. In the wake of the shutoffs, California Governor Gavin Newsom demanded that PG&E be held accountable, urging it to provide affected customers with an automatic credit or rebate of $100 per residential customer and $250 per small business as some compensation for their hardships.
PG&E filed to reorganize under Chapter 11 of the U.S. bankruptcy code to deal with billions of dollars in potential liability arising from the 2017 and 2018 Northern California wildfires. The catastrophic wildfires in recent years have led to sweeping reforms including legislation to provide investor-owned utilities with $21 billion to help them pay for wildfire damages linked to their transmission equipment.