California Sues Trump Administration Over Right to Set Auto Emission Rules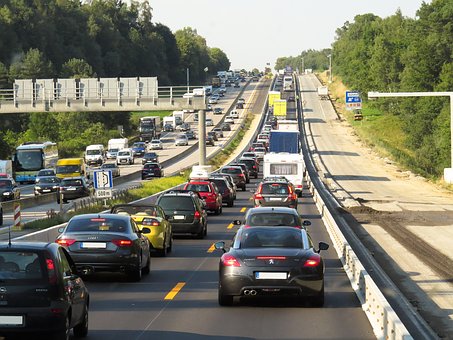 California, joined by 22 other states, filed a lawsuit challenging the U.S. Environmental Protection Agency's decision to withdraw a 2013 waiver that allowed the state to set its own tailpipe pollution limits and zero-emission vehicle standards, according to a Nov. 15 news release. The agency acted in September to cancel the waiver as part of a rule establishing nationwide uniform fuel economy and emission standards for automobiles and light duty trucks. More than a dozen states have adopted at least a portion of California's clean car standards, which are stricter than federal requirements.
The petition, filed in the U.S. Court of Appeals for the District of Columbia Circuit, also includes a request to review a regulation by the National Highway Traffic Safety Administration to preempt California's right to set tailpipe emission standards. The coalition filed a lawsuit in September asking the district court in Washington D.C. to vacate the preemption on grounds that it is unlawful, but the federal government moved to dismiss the case, arguing that it belongs to the D.C Circuit Court. While maintaining that the district court has jurisdiction, the coalition seeks to preserve its ability to challenge the preemption regulation in case that court disagrees.
In 2012, California adopted its comprehensive Advanced Clean Car Program for model years 2017 through 2025. The EPA subsequently granted a waiver for the program, which combines the control of smog-causing pollutants and greenhouse gas emissions into a coordinated package of standards. Colorado, Connecticut, Delaware, District of Columbia, Maine, Maryland, Massachusetts, New Jersey, New York, Oregon, Pennsylvania, Rhode Island, Vermont, Washington have adopted the standards in whole or in part.
The coalition includes the District of Columbia, as well as the cities of Los Angeles and New York, in addition to the 22 states namely, Colorado, Connecticut, Delaware, Hawaii, Illinois, Maine, Maryland, Massachusetts, Michigan, Minnesota, Nevada, New Jersey, New Mexico, New York, North Carolina, Oregon, Pennsylvania, Rhode Island, Vermont, Virginia, Washington, and Wisconsin have adopted at least a portion of the Advanced Clean Car Program.