California Utilities' Renewable Generation Reached 40 Percent of Total Procurement in 2018: PUC Report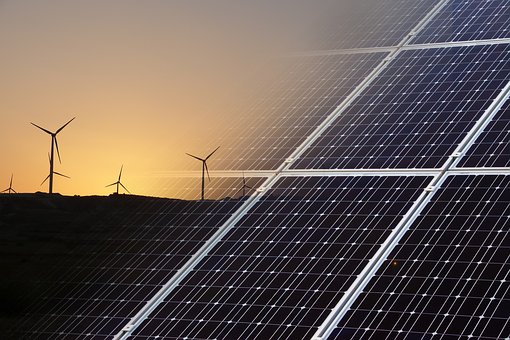 California's large investor-owned utilities procured about 38 percent of their total generation from renewable resources, which accounted for nearly 42 percent of their total generation costs in 2018, according to a May 8 report from the California Public Utilities Commission. Wind and solar dominated utility power contracts, with the average prices for contracts dropping to 3.81 cents per kilowatt-hour in 2018, from 4.7 cents in the prior year.
The agency highlighted that the spending indicates that renewables are on par with non-renewables. The investor-owned utilities' total annual renewable energy procurement expenditures rose to $5.6 billion in 2018 from $5.3 billion in 2017. Renewable generation saw a growth of 52,469 gigawatt-hours to 52,936 gigawatt-hours or 36 to 40 percent of total generation procurement.
The utilities' average cost of renewable energy was 10.6 cents per kilowatt-hour compared to the 9 cents per kilowatt-hour for non-RPS energy. RPS spending is expected to see a downward trend due to an anticipated decline in costs of new projects, the report said.
Another report on utility cost and rate increases points to a growing trend of bills exceeding national averages as low usage is no longer offsetting rate impacts in some areas of the state.  Historically, California's electricity rates have been higher than most of the nation, bills have been lower because of lower consumption compared to most of the U.S. Impacts from liability of past wildfires are still unknown, but if ratepayers are required to bear large portions of these costs, rates and bills could dramatically increase beyond the costs of existing programs and wildfire mitigation plans.
A third report on electric and gas utility costs shows that total natural gas utility costs dropped by 2.7 percent from 2017 compared to a 0.6 percent decrease during the 2016-2017 period and a 11.9 percent increase from 2015 to 2016.
The agency said that the three reports, which come "during a period of extensive energy industry transformation that includes climate change, wildfire severity, and technology shifts that could affect California's clean energy policies." The findings are expected to facilitate discussions over wildfire issues, as well as policies that could promote long-term affordability for consumers.