Clean Line Energy Wins Missouri Approval for $2.3 Billion Wind Power Line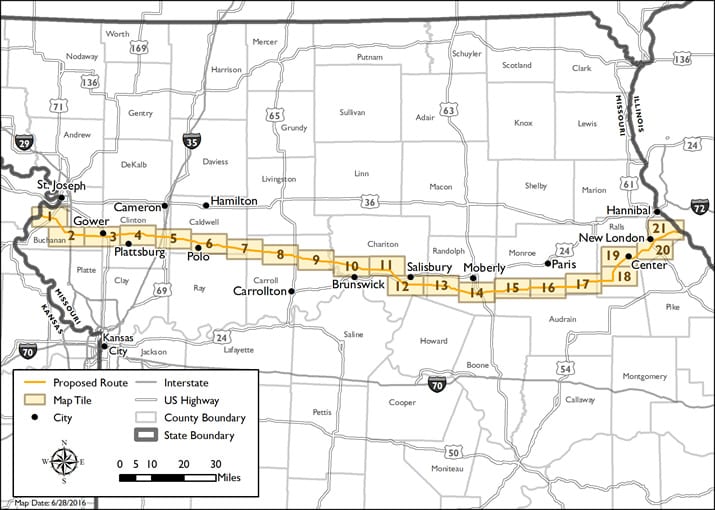 The Missouri Public Service Commission on March 20 unanimously approved Clean Line Energy Partners LLC's 780-mile Grain Belt Express transmission system designed to deliver 4,000 megawatts of wind power from Western Kansas to Missouri, Illinois, Indiana, and the neighboring states. The move follows a July 2018 ruling from the Missouri Supreme Court, which found that the agency erroneously interpreted that it could not grant authorization without the utility first receiving consent from the affected counties. The overhead, direct current line would cross 206 miles through eight Missouri counties.
Last December, the Kansas State Corporation Commission extended the date for Clean Line Energy to begin construction of the multi-state line to Dec. 2, 2019 to allow the agency to rule on Invenergy Transmission LLC's anticipated application to buy the project. Kansas regulators granted a siting permit on Nov. 7, 2013 for 370 miles of the line. The project also cleared Indiana regulators in May 2013. In Illinois, Grain Belt is working to acquire property in the state, as required by Illinois courts, to enable it submit a new certificate application with the state regulators.
Missouri regulators are examining Invenergy's bid to acquire ownership of the project.