Connecticut Picks Vineyard Wind to Build 800-Megawatt Offshore Wind Project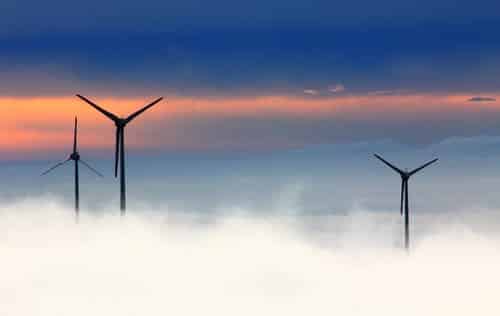 The Connecticut Department of Energy and Environmental Protection selected Vineyard Wind LLC's 804-megawatt Park City Wind Project as the winner in its offshore wind solicitation, according to a Dec. 5 news release. The project represents Connecticut's largest renewable energy purchase, and will provide the equivalent of 14 percent of the state's electricity. Vineyard will now enter into contract negotiations with the state's electric utilities. The project, which is due for completion in 2025, includes an estimated $890 million in direct economic development, including Bridgeport Harbor and the local supply chain.
The selection adds another major project to the pipeline underway in Eastern U.S., where state offshore wind commitments reached nearly 20 gigawatts this year, quadruple the amount of capacity from just two years ago. The agency said that Vineyard offered a price "lower than any other publicly announced offshore wind project in North America." The previous low was $65 a megawatt-hour secured by Vineyard Wind's 800-megawatt project that won Massachusetts' solicitation.
The Park City Wind Project will more than double the amount of new zero-carbon power procured by the agency. The project emerged as the winning bid among more than 30 bid variants from three different developers in response to a request for proposals issued in August for up to 2 gigawatts of offshore wind as required by legislation enacted in June. The state's multi-resource solicitations held in 2018 resulted in the selection of 300 megawatts of the Revolution Wind project being developed by Denmark-based Orsted A/S and Eversource Energy.
The agency said that the procurement process was completed in record time, to allow the project to take advantage of the federal tax incentives set to expire in 2019. The final contracts will be subject to approval by the Public Utilities Regulatory Authority.
Vineyard Wind is a joint venture of Avangrid Renewables, a subsidiary of AVANGRID Inc. which is majority owned by Iberdrola S.A. and Copenhagen Infrastructure Partners.