Connecticut Joins Offshore Wind Race With 2-Gigawatt Commitment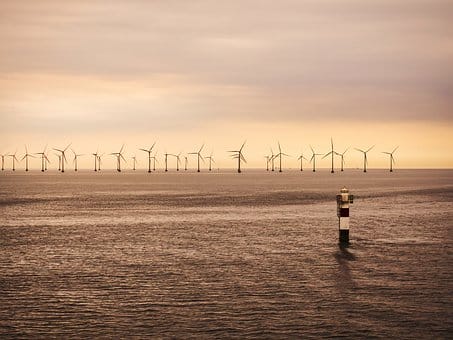 Democratic Governor Ned Lamont signed legislation on June 7, authorizing the state to purchase up to 2 gigawatts of offshore wind energy, equivalent to 30 percent of the state load. The bill requires the Department of Energy and Environmental Protection to select proposals through one or more solicitations and direct the state's electric distribution companies to enter into power purchase agreements of up to 20 years. The measure, which passed the House last month with overwhelming support of 134-10 votes, was unanimously approved by the Senate on June 4. (HB 07156)
On May 2, Governor Lamont announced a partnership with Bay State Wind, a joint venture between Ørsted and Eversource, on a new deal that will invest $93 million to redevelop State Pier into a world-class port facility to meet the requirements of the offshore wind industry, as well as boost its capability to accommodate heavy-lift cargo for years to come.
Last year, Connecticut selected 300 megawatts of the Revolution Wind project being developed by Denmark-based Ørsted A/S and Eversource Energy. The project is expected to come online in 2023. Rhode Island regulators approved a 20-year contract last month, allowing National Grid plc to purchase 400 megawatts of electricity from the same project.
Connecticut joins New York, New Jersey, and Massachusetts in leading the effort to build the nation's budding offshore wind industry. New York has embraced a 9-gigawatt commitment, while New Jersey is targeting 3.5 gigawatts. Massachusetts has a 3.2-gigawatt mandate, with 800 megawatts under contract.