Connecticut Regulator Approves Nine-Year Electric Vehicle Infrastructure Incentive Program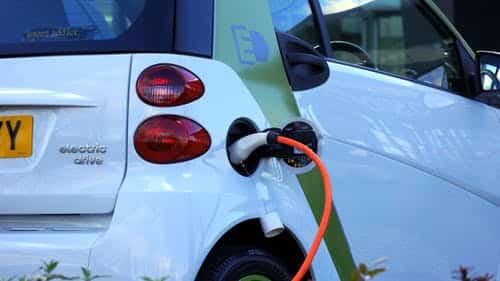 The Connecticut Public Utilities Regulatory Authority on July 14 established a nine-year program to support the installation of electric vehicle charging infrastructure. The initiative provides a combination of incentives for charging infrastructure and accompanying rate design offerings to develop a sustainable, zero-emission vehicle market. Eversource Energy and The United Illuminating Company will administer the program to be launched in January 2022. The program is a part of the Equitable Modern Grid Initiative aimed to foster solutions that address the challenges and opportunities facing the electric sector.
Incentives for electric vehicle supply equipment and fast charging stations target five market sectors: direct current fast charging as well as Level 2 chargers for residential single-family, residential multi-unit, public destination, workplace, and light-duty fleet. The decision directs both companies to provide greater incentives in underserved communities for infrastructure and associated electrical upgrades. The maximum incentive per site for direct current fast charging is $250,000 for underserved and $150,000 for baseline; for Level 2 chargers, the maximum is $40,000 as opposed to $20,000 for baseline. This focus on equity reflects a trend in electric vehicle policy as more states focus on infrastructure inclusivity.
In an October 2019 decision, following the approval of a framework for an Equitable Modern Grid, the agency reopened a series of proceedings to further investigate a number of near term topics integral to realizing the objectives outlined in the framework. The near-term topics include energy affordability, advanced metering infrastructure, electric storage, zero emissions vehicles, innovation pilots, and interconnection standards. The framework is designed to achieve four main objectives: support, or remove barriers to, the growth of Connecticut's green economy; enable a cost-effective, economy-wide transition to a decarbonized future; enhance customer access to a more resilient, reliable and secure electricity commodity; and advance the ongoing energy affordability dialogue in the state, particularly in underserved communities.
The EV infrastructure program would contribute to Connecticut's goals of reducing greenhouse gas emissions by 45 percent by 2030 and the state's commitment to the ten-state Memorandum of Understanding goal of collectively deploying 3.3 million zero-emission vehicles by 2025.
---
Enerknol Pulses like this one are powered by the Enerknol Platform the first comprehensive database for real-time energy policy tracking. Sign up for a free trial below for access to key regulatory data and deep industry insights across the energy spectrum.
ACCESS FREE TRIAL