Connecticut Regulators Examine Energy Affordability for Commercial, Industrial Customers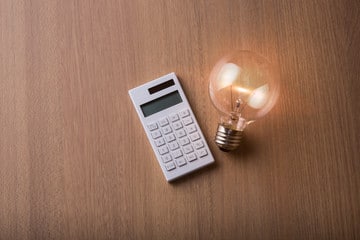 The Connecticut Public Utilities Regulatory Authority on March 31 issued a draft solicitation inviting proposals for public forums to consider energy affordability and equity for the state's commercial and industrial customers. Last October, the agency opened an investigation into the topic of energy affordability for all customer classes following the approval of a framework for achieving an "Equitable Modern Grid," designed to foster innovative solutions to address the key challenges and opportunities facing the state's electric sector.
The move aims to engage commercial and industrial customers who are most impacted by high energy costs and pave the way for long-term solutions to improve energy affordability for the state's businesses. To date, the agency's investigation has mainly focused on residential customers.
The agency said it is aware of the measures taken by government agencies and non-profit organizations in addressing energy affordability, as well as the efforts of the government and businesses alike in addressing the unprecedented crisis caused by the COVID-19 pandemic. To facilitate long-term pathways for continued progress in improving energy affordability and equity for all businesses, the agency looks to "complement and build on both the emergency and non-emergency work" of government agencies and non-profits.
In an October 2019 decision, the agency reopened a series of proceedings to further investigate a number of near­ term topics integral to realizing the objectives outlined in its framework of an Equitable Modern Grid. The framework is designed to achieve four main objectives: support, or remove barriers to, the growth of Connecticut's green economy; enable a cost-effective, economy-wide transition to a decarbonized future; enhance customer access to a more resilient, reliable and secure electricity commodity; and advance the ongoing energy affordability dialogue in the state, particularly in underserved communities. The process involves inviting proposals from the utilities, private developers, local and national experts, limited-income and environmental advocates and others in an effort to provide solutions for the opportunity statements identified by the agency.
The timing of the listening sessions is meant to aid the state's efforts to recover from the economic impacts of the public health emergency. So far, the agency has scheduled one public forum with the Connecticut Conference of Municipalities for June 9.
Actual proposals that are responsive to this Request for Proposals will be due June 1. Written comments are due by April 21.