Court Overturns Permit for $7.5 Billion Atlantic Coast Gas Pipeline Citing Environmental Justice Issues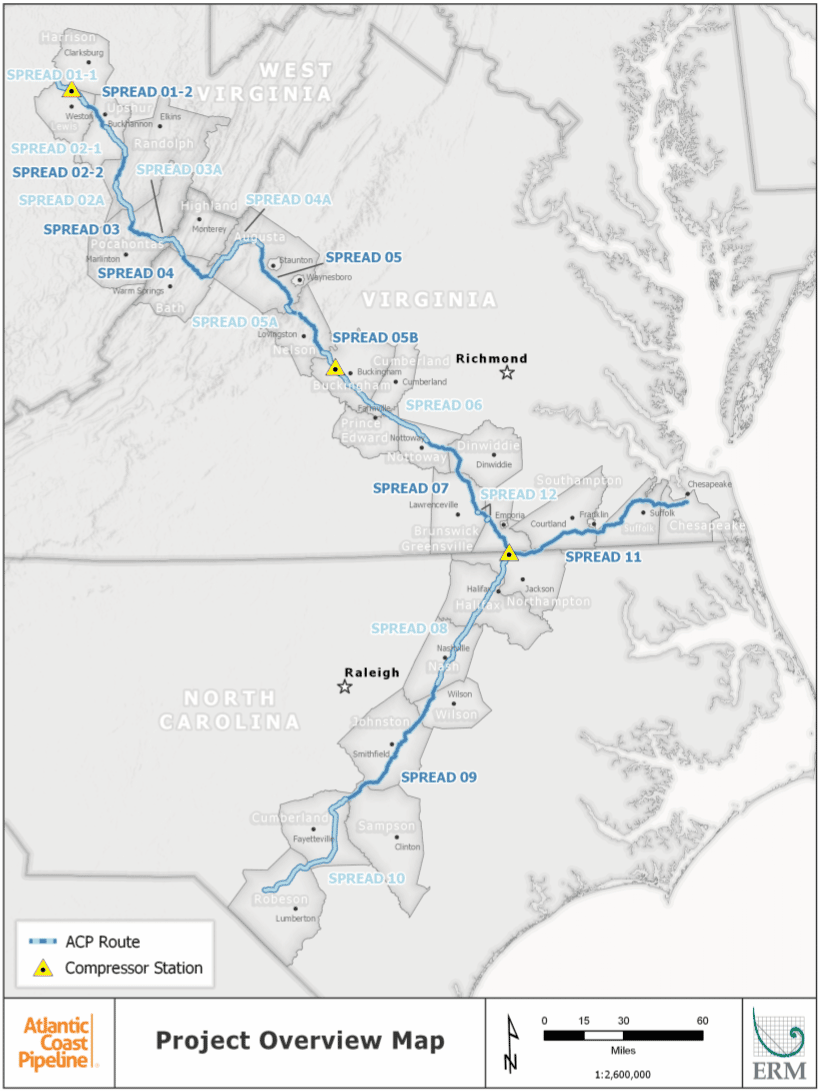 The U.S. Court of Appeals for the Fourth Circuit on Jan. 7 vacated a permit issued by the Virginia Air Pollution Control Board for Dominion Energy Inc. for the construction of a compressor station to support natural gas transmission through the 600-mile Atlantic Coast Pipeline. The court remanded the permit back to the agency for reconsideration, citing failure to examine the issues of environmental justice and disproportionate impacts on the local community. The ruling deals another setback to the embattled natural gas project. Last July, the court rejected a permit granted by the U.S. Fish and Wildlife Service to construct the pipeline in areas inhabited by threatened or endangered species. Another court decision revoking the pipeline's planned crossing of the Appalachian Trail has been appealed to the U.S. Supreme Court, which will hear the case in February.
The court found that the board's reliance on air quality standards resulted in dismissing environmental justice concerns.  Even if all pollutants within the county remain below state and national air quality standards, the agency failed to consider the possibility that those living closest to facility will be affected more than those living in other parts of the same county.
The compressor station at issue is one of three such stations planned to support the transport of natural gas across the pipeline from West Virginia to North Carolina. The project is a joint proposal by Dominion Energy, Duke Energy, Piedmont Natural Gas, and Southern Company Gas. Last February, Dominion Energy revised the estimated cost of the project to $7 billion to $7.5 billion, up from $6 billion, and announced that the project is expected to be delayed until early 2021 due to permitting issues.