Court Rejects Challenge to Tennessee Gas Pipeline Project, Expresses Misgivings Over FERC's Environmental Review Efforts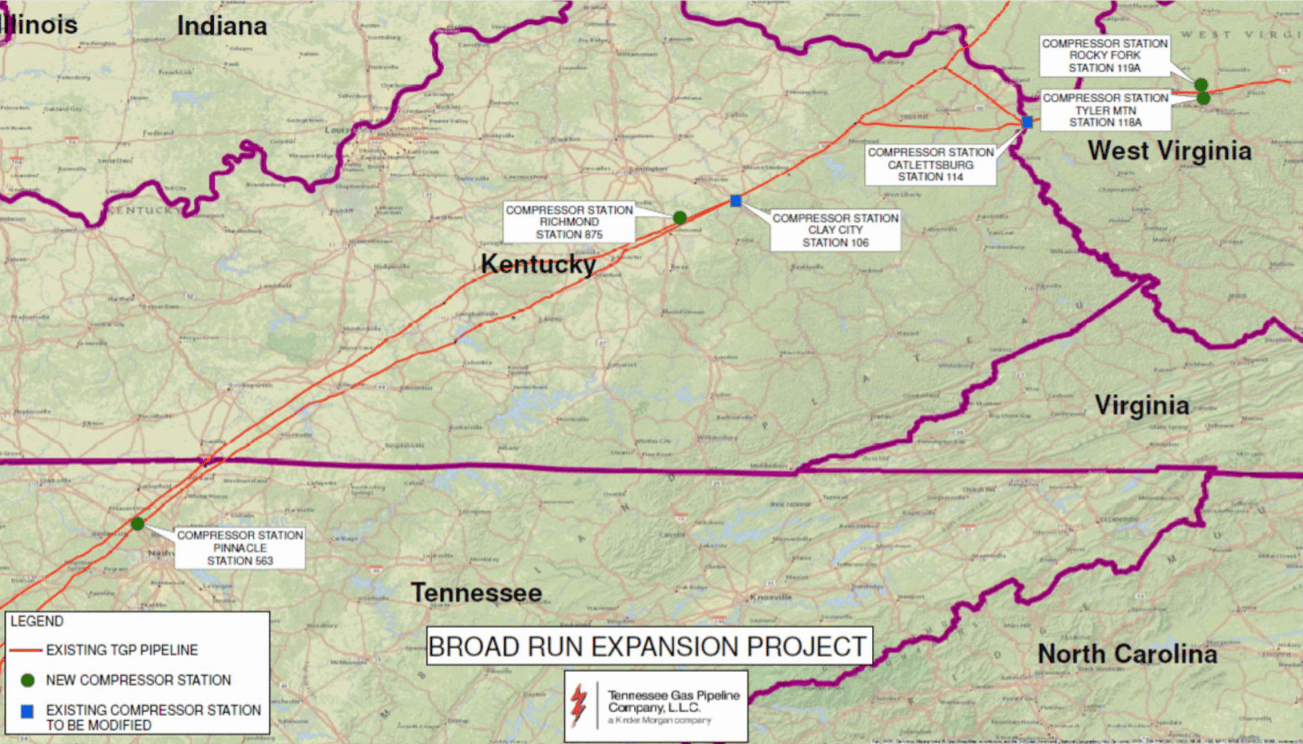 The U.S. Court of Appeals for the District of Columbia Circuit on June 4 dismissed a lawsuit challenging the Federal Energy Regulatory Commission's consideration of greenhouse gas emissions in approving Tennessee Gas Pipeline Co. LLC's $400 million Broad Run Expansion Project. The court ruled that the petitioners did not provide sufficient evidence to support their claims that the commission violated the National Environmental Policy Act, but also criticized the agency's "less-than-dogged efforts" to get the information required for its review.
The petitioners, residents and business owners affiliated with local advocacy group Concerned Citizens for a Safe Environment, argued that FERC inadequately evaluated alternatives to the project, and failed to address foreseeable indirect environmental effects from increased gas production upstream from a compressor station and combustion downstream from the facility.
The project, developed by Tennessee Gas, a subsidiary of Kinder Morgan Inc., called for the construction of several gas compression facilities in Kentucky, Tennessee, and West Virginia to enhance the company's capacity to transport pressurized natural gas through the interstate pipeline network to markets in the southeastern U.S. FERC approved the expansion in 2016.
While the commission tried to justify its decision to discount downstream impacts based on its lack of information about the destination and end use of the gas, the court noted that NEPA requires the agency to "at least attempt to obtain the information necessary to fulfill its statutory responsibilities."  As petitioners "failed to raise this record-development issue in the proceedings before the commission," the court said it lacks jurisdiction to decide whether the action was unreasonable.
The court also said it is dubious of the agency's assertion that asking the project applicant for more information about the origin of the gas would be of no use. The commission argued that  upstream gas production resulting from project would not be reasonably foreseeable because the "source area for the gas to be transported is ill-defined."
Regarding the evaluation of alternatives, the court ruled that it has no basis to say that the agency's analysis was unreasonable because petitioners point to no record evidence that undermines that conclusion, and because the commission identified certain other environmental factors that weigh in favor of the selected site.
In 2017, the court had rejected FERC's approval of the Southeast Market Pipelines Project, a three-part interstate pipeline, finding that it did not adequately review the impact of greenhouse gas emissions.
The case is Lori Birckhead, et al., v. FERC (18-1218).