Department of Energy Authorizes LNG Exports from $500 million Eagle LNG Project in Florida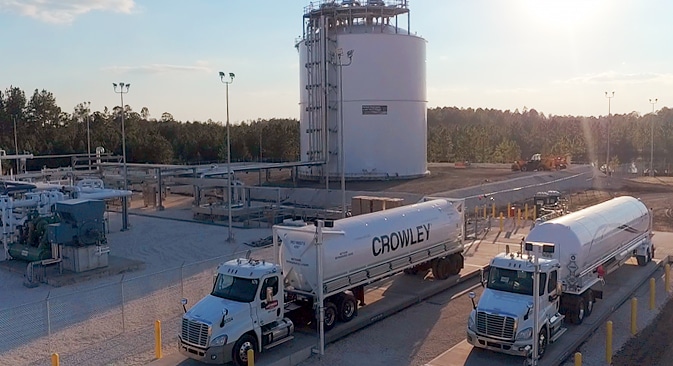 The U.S. Department of Energy issued an order to Ferus Natural Gas Fuels, L.P. approving exports of domestically produced liquefied natural gas (LNG) from its Eagle Jacksonville Project, according to an October 4 press release.
Under the order, Eagle LNG will have the authority to export up to 0.14 billion cubic feet per day of natural gas as LNG to any country with which the United States does not have a free trade agreement requiring national treatment for trade in natural gas.
The Federal Energy Regulatory Commission authorized Eagle LNG to site, construct, and operate the Eagle Jacksonville Project on September 19, 2019. Set on a 194-acre industrial parcel, the facility will liquefy, store, and supply LNG for both domestic and international markets.
The Department of Energy has approved 34.66 billion cubic feet per day of exports in the form of LNG and compressed natural gas to non-FTA countries. Of this approved amount, approximately 15 billion cubic feet per day is in various stages of operation and construction. The nation has become the world leader in natural gas production with over 91 billion cubic feet per day of natural gas. LNG exports from the United States recently reached over 5 billion cubic feet per day.