Environmental Groups Ask FERC to Revoke Mountain Valley Gas Pipeline Permit, Citing Repeated Violations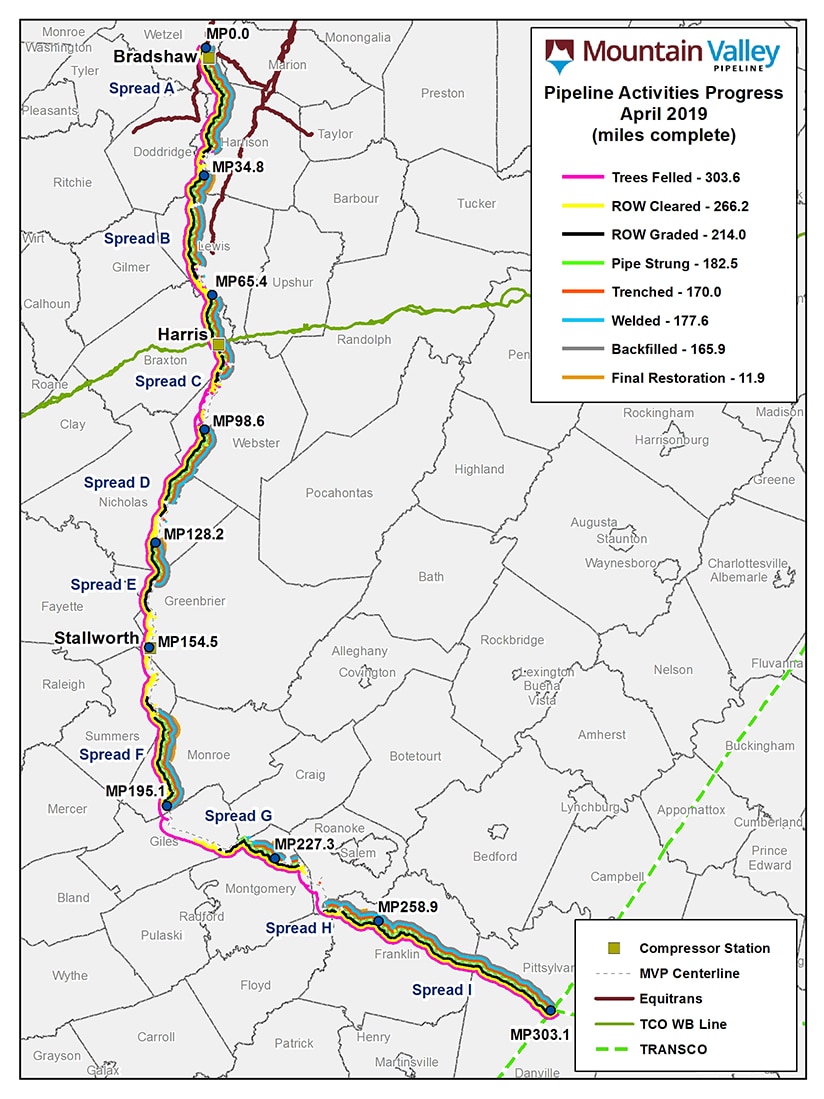 A coalition of environmental groups and citizens led by Wild Virginia Inc. filed a complaint with the Federal Energy Regulatory Commission on June 21, alleging that Mountain Valley Pipeline LLC has been repeatedly violating federal and state requirements throughout the work on its natural gas pipeline project. Petitioners pointed to continued construction even after authorizations by federal agencies were canceled or suspended and violation of environmental conditions on "hundreds of occasions."
The petitioners asked FERC to  suspend or revoke its approval for construction of the project and require Mountain Valley to develop a plan and schedule to repair damages caused by its activities. The complainants also called for penalties proportional to the seriousness of the violations, as well as other remedies as the agency may find necessary and appropriate.
When FERC issued a certificate approving the project, it called for strict compliance with federal and state mandated conditions. However, Mountain Valley failed to meet those expectations and FERC has taken no enforcement action despite "an astounding number and variety of infractions and clear damage to resources," the petition noted. Although Virginia and West Virginia have taken actions against the project, the damages have not stopped.
The Mountain Valley Pipeline project is a joint venture of EQT Midstream Partners LP, NextEra US Gas Assets LLC, Con Edison Transmission Inc., WGL Midstream, and RGC Midstream LLC.