FERC Issues Final Environmental Review for Alaska LNG Project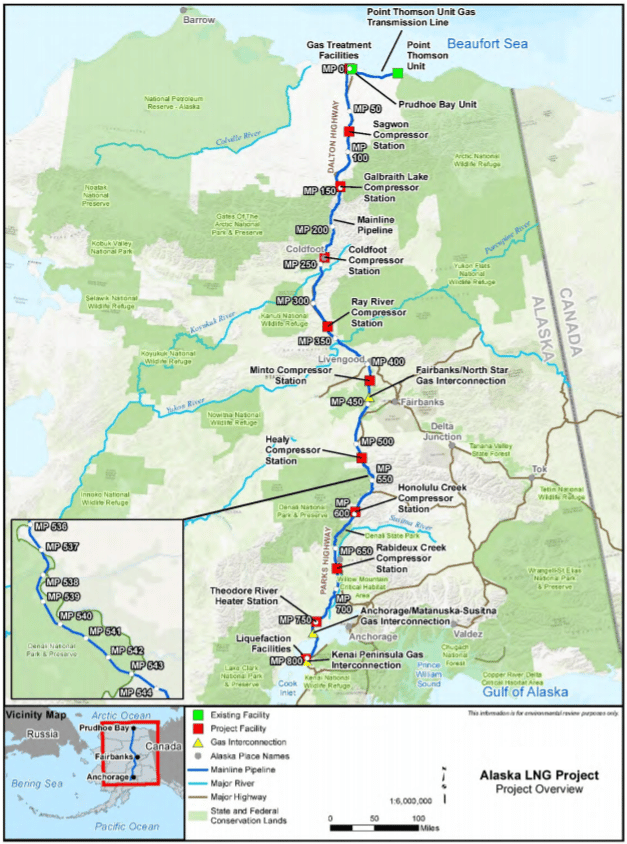 The Federal Energy Regulatory Commission on March 6 issued its final environmental review for the Alaska LNG project, a $40-$45 billion, 800-mile pipeline and liquefied natural gas export facility expected to be the largest in the U.S. The project is being developed by Alaska Gasline Development Corp. in partnership with BP and ExxonMobil. The commission staff recommended that the project-specific impact avoidance, minimization, and mitigation measures included in the assessment be attached as conditions to any authorization issued for the project.
The Alaska LNG Project is an integrated pipeline project that includes a treatment facility on the North Slope, a pipeline, multiple offtake points for in-state residential and commercial use, and a liquefaction facility at tidewater.
Sen. Lisa Murkowski, a Republican representing Alaaska, commended the move, saying that it is "one of the most comprehensive federal environmental reviews ever completed." This final environmental impact assessment is the culmination of years of research, analysis, and public process.