Illinois Power Agency Revises Renewable Procurement Plan for Ameren, ComEd, MidAmerican Energy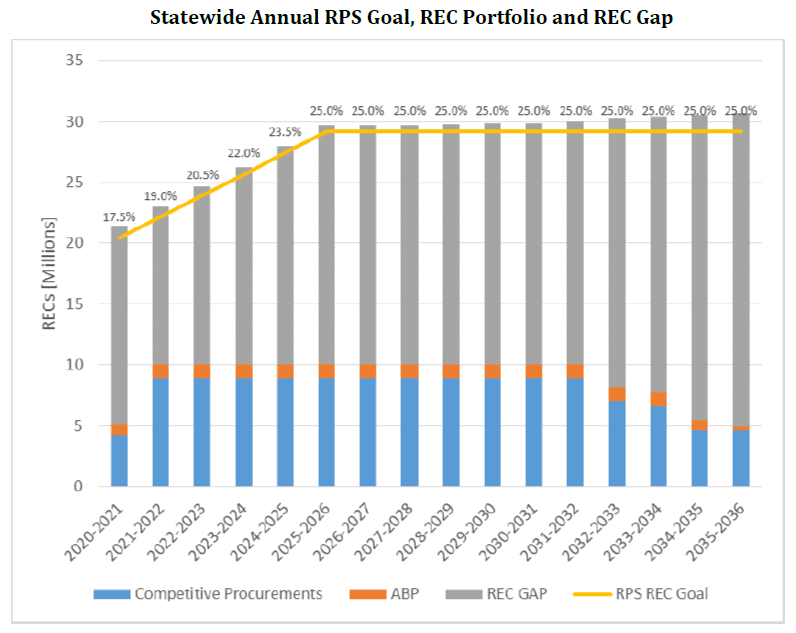 The Illinois Power Agency proposed revisions to its long-term renewable procurement plan, covering the agency's potential procurements and programs for 2020 and 2021 for Ameren Illinois Company, Commonwealth Edison Company, and MidAmerican Energy Company, according to an Oct. 21 filing with the Illinois Commerce Commission.
For the 2020-2021 delivery year, the overall number of renewable energy credits needed to meet the annual goal, or "REC Gap," is 16,271,278 and the available net RPS budget is about $206 million, according to the plan. An REC is a tradable credit  that represents the environmental attributes of one megawatt-hour of energy produced from a qualifying renewable energy generating facility.
The agency notes that expected RPS budget constraints limit its ability to propose new procurements or expand existing programs through the revised plan. Although the plan includes a variety of potential competitive procurements for 2020 and 2021, it does not propose to automatically conduct them, but rather to provide a framework for such procurements should they become feasible due to updated analysis of available funds or legislative changes to funding sources. Budget constraints have become a concern given the massive progress in new renewable energy development spurred on by programs under the initial plan.
One of the key issues pertained to the existing waitlist for community solar, which greatly outnumbers projects selected for contracts to date, and whether the existing ordinal waitlist produced through prior lottery will govern the projects going forward. The agency proposes to rely on the already-established ordinal waitlist of projects produced through its April 10, 2019 random project selection process.
After phasing out alternative supplier's RPS obligations over a two-year transition period that ended May 31, the IPA is now responsible for procuring RECs for virtually all retail load in the state. During the period, procurements were based on 50 percent of suppliers' load for 2017-2018 and 75 percent for 2018-2019.
The revised plan proposes to continue conducting the procurement of RECs based on statewide RPS goals and targets, which have been updated from the initial plan due to changes in load forecasts and new RECs under contract. From 2017 through 2019, the agency obtained RECs through its competitive procurements based on statewide targets rather than individual targets by utility. Contract quantities stemming from those procurements were then assigned to each of the three utilities based on a budget-weighted basis.
The initial plan was filed last August, mapping a path to source 25 percent of electricity from renewables by 2025, following a 2016 law that made structural changes to the state's RPS to enable a reliable funding mechanism. The plan laid out a framework for a new adjustable block program, community solar generation, and a low-income solar program. The law modernized the state's RPS by ensuring long-term, reliable funding sources for the purchase of renewable resources. While overall RPS annual percentage goals remain the same, the law shifted the focus from compliance through the procurement of renewable energy resources to compliance through the purchase and retirement of RECs.
The commission is required to issue an order confirming or modifying the plan within 120 days.
Ameren Illinois, ComEd, and MidAmerican are subsidiaries of Ameren Corporation, Exelon Corp., and MHC Inc., respectively.