Illinois Power Agency Unveils 2020 Power Procurement Plan for Ameren, ComEd, MidAmerican Energy Customers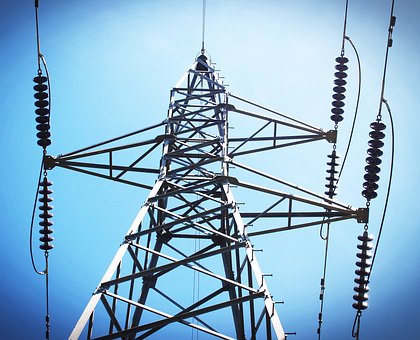 The Illinois Power Agency on Sept. 30 proposed a plan for the procurement of electricity for eligible retail customers of Ameren Illinois Company, Commonwealth Edison Company, and MidAmerican Energy Company for the period of June 2020 through May 2025. The plan provides recommendations related to the procurement of electricity, capacity, and associated transmission services to meet demand and supply needs.
Eligible customers for Ameren Illinois and ComEd are residential and small commercial fixed price customers who have not chosen service from an alternate supplier. For MidAmerican Energy, the plan covers customers that belong to the residential, commercial, industrial, street-lighting, and public authority classes, who buy power and energy under the company's fixed-price bundled services.
The 2020 plan proposes to apply the risk management and procurement strategy that the IPA has historically used namely, "hedging load by procuring on and off-peak blocks of forward energy in a three-year laddered approach." The strategy involves the procurement of hedges in 2020 to meet a part of anticipated eligible retail customer energy supply requirements for a three-year period, and two block energy procurement events, one in the Spring and another in the Fall.
In addition, IPA recommends that Ameren continue the strategy of procuring up to 50 percent of its forecasted capacity requirements for the 2021-2022 period in bilateral transactions and the remainder through the Midwest grid operator's planning resource auction. For 2022-2023, the proposal suggests procuring up to 25 percent of the projected capacity requirements in bilateral transactions in 2020, with the balance to be determined in the 2021 procurement plan.
For ComEd, consistent with prior plans, the IPA proposes that forecasted capacity requirements be secured through PJM Interconnection LLC's auction.
The IPA recommends that MidAmerican's forecasted capacity deficit be secured through the Midwest grid operator's annual auction, consistent with the approach taken in the 2019 plan.
The 2019 plan called for two block energy procurements for the three companies, as well as two capacity procurements for Ameren Illinois. Renewable energy resources are procured through a separate planning process in under the agency's Long-Term Renewable Resources Procurement Plan approved by the Illinois Commerce Commission in April 2018.
Ameren Illinois, ComEd, and MidAmerican are subsidiaries of Ameren Corporation, Exelon Corp., and MHC Inc., respectively.
The commission is required act on the proposal by Dec. 29.