Indiana Lawmakers Pass Bill That Could Delay Coal Plant Closures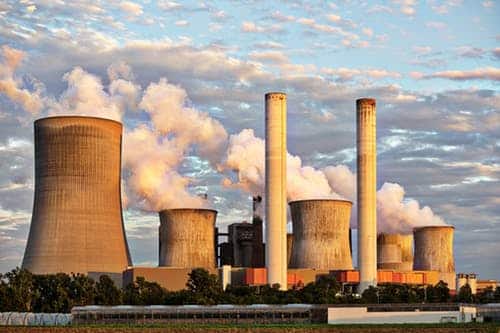 Indiana lawmakers approved legislation on March 10 that requires utilities to provide at least three years advance notice to the Indiana Utilities Regulatory Commission before retiring a legacy generation resource. A public utility may not retire otherwise transfer the ownership of a reliable capacity resource before May 2021 without receiving regulatory approval. The measure comes as large electric utilities across the state have announced plans to close coal-fired generating capacity in favor of as natural gas, solar and wind.
The Hoosier Environmental Council criticized the bill for creating a regulatory hurdle to retire their coal plants, noting that it will "diminish interest by clean energy developers and investors in Indiana because it creates real uncertainty about when they might be able to compete to replace an old coal plant."
Under the bill, a utility must first notify to the commission of the its intent to retire, sell, or transfer a reliable capacity resource with a capacity exceeding eighty (80) megawatts. The commission should conduct a public hearing within 120 days of the notice to receive information concerning the reasonableness of the planned retirement and issue the its analysis and conclusions. If the retirement or transfer plan was included in the preferred portfolio of the public utility's most recent integrated resource plan, the utility may proceed with the planned retirement, or else wait until at least six months have elapsed from the date of the notice.
The bill requires the Commission for Higher Education to work with the Department of Workforce Development to give priority to coal transition workers that apply for workforce ready credit-bearing grants.