Kansas to Investigate Impacts of Evergy's Sustainability Transformation Plan on Electricity Rates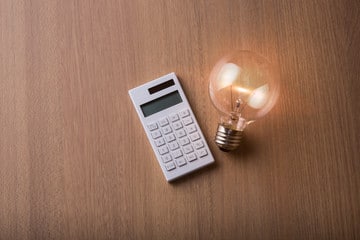 The Kansas Corporation Commission on Aug 5 decided to launch a review of Evergy's new five-year strategic plan, in order to evaluate its impacts on electric ratepayer's interests. The Sustainability Transformation Plan was approved by the company's Board of Directors with a focus on shareholder value creation and grid modernization.
The plan, which is designed to "drive increased value and benefits for all of the company's stakeholders," includes a focus on grid modernization, renewable energy investment, and cost management. The measure is expected to bring a rate base growth of 5 to 6 percent from 2019 to 2024 without requiring new equity. The company plans to invest approximately $4.8 billion over the next five years to upgrade transmission and distribution infrastructure and customer service platforms. The plan will also have the potential to transition Evergy to "top-quartile electric utility," reaching an earnings per share of $3.87 to $4.25 through 2024, according to the company.
In June, the commission opened a general investigation into the company and Elliott Management Corporation, requiring Evergy to develop a plan to lower costs or pursue a merger to increase shareholder's profits. The commission staff expressed concerns that both the paths have the potential to negatively impact consumers.
The company must file a report answering the commission's questions regarding the plan within two weeks of the announcement. The commission and other stakeholders in the investigation will have 45 days to respond to the report. 
Stakeholder groups that intervened to participate in the investigation include the Citizens' Utility Ratepayer Board, Kansas Power Pool, Kansas Electric Power Cooperative Inc., Kansas Industrial Consumers, IBEW, and USD 259 Sedgwick County.
Evergy, Inc. serves approximately 1.6 million customers in Kansas and Missouri.