Maryland Enacts Law Expanding Community Solar, Creating Battery Pilot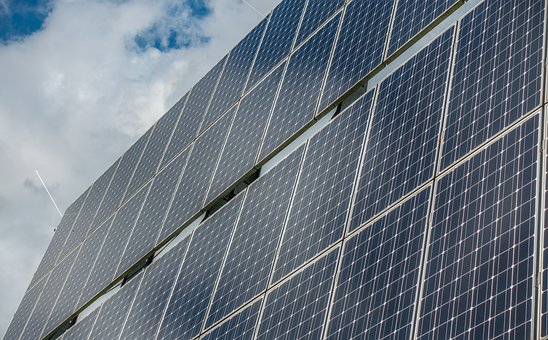 Republican Governor Larry Hogan signed legislation on May 13 that extends the state's community solar pilot through 2024 and removes the limit on the maximum number of subscribers in the program. Hogan also signed a bill establishing an energy storage pilot program that requires each investor-owned utility to solicit offers for projects under various commercial and regulatory models.
The community solar law also includes annually increasing capacity levels for each program category, as part of the current requirement that allows restrictions to enable regulators to conduct a study. Maryland established the community solar program in 2015 as a three-year pilot with a requirement to have at least two subscribers. The Public Service Commission set an upper limit of 350 accounts, allowing subscriptions above the limit only if an electric utility has an automated billing system in place.
Under the battery pilot, which will begin by Feb. 28, 2020, each utility must solicit offers under four models and file proposals from at least two of them. The law sets a due date of Feb. 28, 2021 for utilities to apply for regulatory approval, requiring approved projects to become operational by Feb. 28, 2022.
In January, the state's energy storage working group put forth four regulatory models to study the ability of storage assets to serve multiple application and ownership structures. The commercial structures would enable parties to tap the resource across several revenue streams including retail and wholesale markets. The proposal would allow utilities to own and operate the resource to enhance grid operations and defer traditional investment, or contract with third-party developers for grid reliability services.
---
Enerknol Pulses like this one are powered by the Enerknol Platform the first comprehensive database for real-time energy policy tracking. Sign up for a free trial below for access to key regulatory data and deep industry insights across the energy spectrum.
ACCESS FREE TRIAL