Massachusetts Proposes 800-Megawatt Expansion of Solar Incentive Program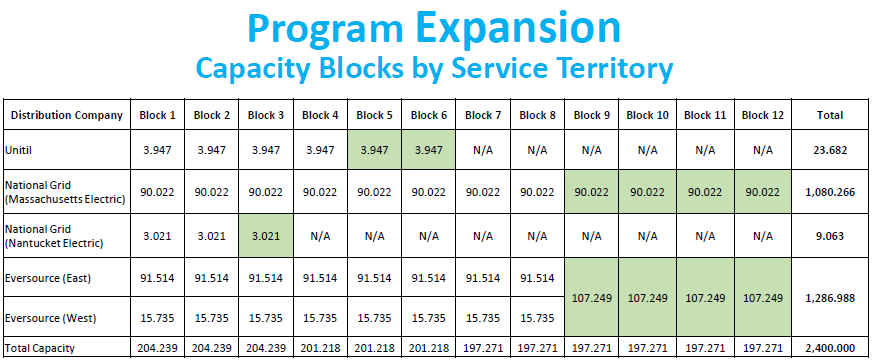 The Massachusetts Department of Energy Resources on Sept. 5 proposed to add 800 megawatts to the Solar Massachusetts Renewable Target, or SMART, program, which is fast approaching its current 1.6-gigawatt target. The declining block program was launched last November to provide a long-term, sustainable solar incentive solution.The agency proposed several revisions to the initiative as part of its review to examine oversubscription, land use impacts, geographic and project type diversity, and accessibility to low-income communities.
Among other changes, the proposal calls for projects  larger than 500 kilowatts to include a storage component. The agency expects the expansion to allow the program to last around five years. Large projects have applied at a pace of about 47 megawatts per month, while small projects applied at about 8 megawatts per month.
The revisions also include penalty increases for most ground-mounted projects, which questions the viability of future community solar projects, according to the Solar Energy Industry Association.
Vote Solar, a non-profit solar advocacy organization, called for an increase of at least 3.2 gigawatts, which could create up to 9,000 new jobs and $5 billion in investments, along with larger environmental benefits. The group said that many solar projects are languishing on waiting lists and that industry employment dropped by about 30 percent from 2015-2018.
Comments are due by Sept. 27.