Massachusetts Clears Contracts to Import Canadian Hydro Over $1 Billion Power Line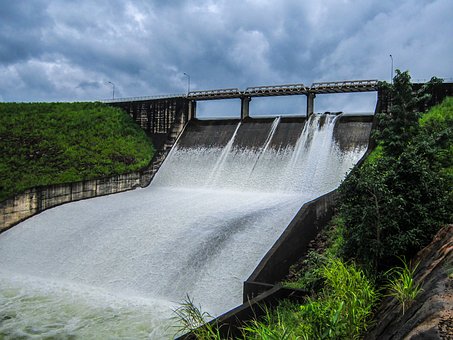 The Massachusetts Department of Public Utilities on June 25 approved 20-year contracts between Hydro-Québec and the state's electric distribution companies Unitil Corp., National Grid plc, and Eversource Energy to acquire Canadian hydropower to help the state achieve its clean energy goals. The power will be delivered into New England over a $1 billion transmission line to be built in western Maine.
The companies will acquire their apportioned share of an annual amount of 9,554,940 megawatt-hours of hydroelectric generation from Hydro-Quebec. The power line, known as New England Clean Energy Connect, will be built by Central Maine Power Company, which will make the transmission capacity available to the companies to deliver up to 1,090 megawatts measured at a delivery point in Lewiston, Maine.
The agreements are expected to result in 2 to 4 percent savings in monthly electric bills over the 20-year term. The amount of electricity delivered represents 17 percent of Massachusetts' total load, and 20 percent of the utility's state load, according to filings with the agency.
The authorization includes a controversial remuneration 2.75 percent of the annual payment for the utilities, the maximum permitted under state law, as compensation for accepting the financial obligation of the long-term contract. The Attorney General argued that the companies failed to show that they will incur additional obligation-related costs because they are assured full and timely recovery in rates. The companies said that an analysis of ratepayer net benefits associated with the contracts provides quantitative support for their remuneration request. They also argued that the compensation provides financial markets with a signal that the Massachusetts is committed to support clean energy generation for the long-term and that regulatory consistency critical for credit rating agencies' assessment.
The Clean Energy Connect emerged as the winner in Massachusetts' clean energy solicitation program required under 2016 legislation that directed electric distribution companies to competitively bid proposals for an annual amount of about 9,450,000 megawatt-hours of electricity. The project received approval from the Maine Public Utilities Commission in April and is currently under review by the Maine Department of Environmental Protection and Land Use Planning Commission.
Hydro-Quebec is an affiliate of H.Q. Energy Services (U.S.) Inc.
Central Maine Power is a unit of Avangrid Networks Inc., which is owned by Iberdrola SA.