Michigan Regulator Approves DTE Electric's Revised Renewable Energy Plan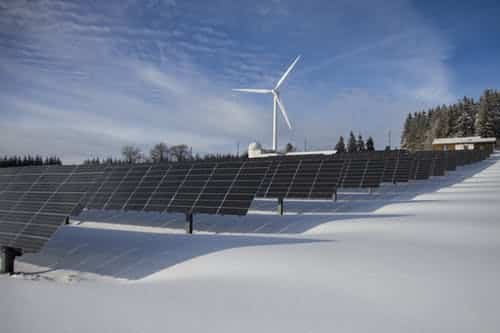 The Michigan Public Service Commission on July 9 approved DTE Electric Co.'s amended renewable energy portfolio. The new supply-side renewable resources approved incorporate a 225-megawatt wind farm and two 25-year solar power purchase contracts of about 128 megawatts. The generation capacity, to be added over the next two years, would enable the company to comply with the state's 15 percent of the renewable portfolio standard by 2021.
The approval also resolves several concerns raised by the commission in the previous order. The amended plan introduces a competitive bidding process for supply-side resource additions, allowing third-party purchased power agreements to be used to meet the renewable portfolio standard.
The projects approved include:
The Meridian Wind project's supply contracts and engineering, procurement and construction agreements; the 224.9-megawatt project, located in Midland and Saginaw counties, is expected to begin commercial operation in late 2021.

Two 25-year term solar purchase agreements between the utility and Ranger Power's subsidiaries. The Assembly Solar facility in Shiawassee County would provide 79 megawatts, while the River Fork solar facility in Calhoun County would provide 49 megawatts.
While the commission approved the renewable projects, it also urged the company to consider smaller or community-based projects in future requests for proposals or investments.
DTE Electric is a subsidiary of DTE Energy Company.