Mississippi Commission Authorizes State's First Wind Turbine Facility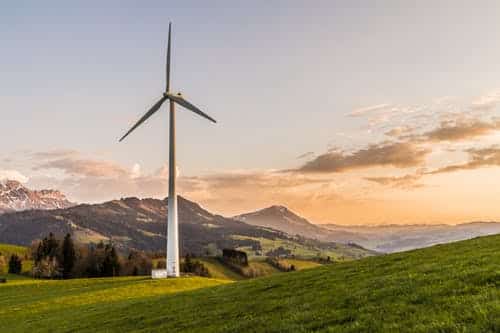 The Mississippi Public Service Commission approved the construction of a 200-megawatt wind turbine electric generation facility in Tunica County. The project will be developed by Tunica Wind Power LLC, whose parent company is Vestas—a company based in Denmark, that designs, installs, and services wind turbines having more than 132 GW of wind turbines in 83 countries. The wind farm, spanning 13,000 acres and consisting of 100 turbines, will be Mississippi's first. The region is becoming interesting for companies like Tunica Wind Power to consider offshore wind expansion in light of Bureau of Ocean Energy Management's recent request for interest for wind development in the Western and Central Planning Areas of the Gulf of Mexico offshore Louisiana, Texas, Mississippi, and Alabama. Wind power is currently the most used renewable source in the U.S.
The project would be capable of powering up to 70,000 homes. To facilitate such projects, state lawmakers introduced legislation in January aimed to reduce the tax burden for "transformative" renewable energy projects. The bill would have required property owned by a designated transformative renewable energy project – a facility that plans to invest at least $100 million – to be assessed at 8 percent of the true value for ad valorem taxes which otherwise set at up to 15 percent. Currently, the Mississippi Clean Energy Initiative Incentives Program provides tax incentives to companies that manufacture systems or components used to generate clean, renewable or alternative energy. Businesses are required to invest a minimum of $50 million and create 250 full-time jobs to qualify for the tax incentives.
Currently Mississippi gets 80.39 percent of its electric generation from natural gas, 9.84 percent from nuclear, and 6.98 percent from coal. Biomass and solar account for 2.11 percent and 0.66 percent of generation, respectively. Central District Commissioner Brent Bailey noted that the proposed wind farm's facilities require a minimal footprint for installation despite being spread across 13,000 acres, and will "utilize existing farm roads, allowing land managers to continue to provide food, feed and fiber—and now energy from the Mississippi Delta." Nearby states like Minnesota generate a good portion of their electricity from wind energy, supplying 19 percent of its electricity, making Mississippi regionally competitive. The construction is set to begin this summer and be completed by the end of 2022.
---
Enerknol Pulses like this one are powered by the Enerknol Platform the first comprehensive database for real-time energy policy tracking. Sign up for a free trial below for access to key regulatory data and deep industry insights across the energy spectrum.
ACCESS FREE TRIAL