New England Fuel Security Plan to Take Effect as FERC Lacks Quorum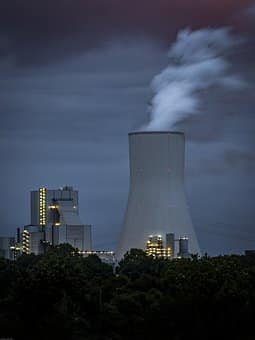 The ISO New England Inc.'s short-term program to compensate resources for maintaining inventoried energy during winters 2023/2024 and 2024/2025 became effective by operation of law because the Federal Energy Regulatory Commission lacked a quorum to act on the proposed reforms before the statutory deadline, according to an Aug. 6 notice.
A resource is eligible to participate in the Inventoried Energy Program through a forward contract committing to a certain amount of "inventoried energy" onsite whenever a cold weather event is declared, or through the spot market that allows payments for any amount of inventoried energy during such an event.
Commissioner Richard Glick, in a statement issued on Aug. 8, opposed the Inventoried Energy program as "patently unjust and unreasonable," saying it would cost New England consumers up to $300 million without any evidence suggesting improvement in fuel security. Participating resources are paid for having up to three days'-worth of onsite inventoried energy during certain conditions, but one third of the capacity eligible for program is from resources that already maintain considerably more than that amount. Therefore, Glick explained that the program hands out substantial payments to nuclear, coal, and hydropower generators that will not change their behavior in response to these payments.
Commissioner Neil Chatterjee said he would have voted to accept the revisions as a just and reasonable short-term solution to compensate resources that provide winter energy security and improve reliability while the grid operator develops a long-term market solution.