New Jersey Announces Solicitation for Offshore Wind Transmission Solutions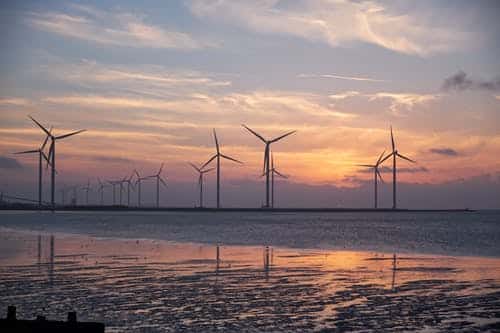 PJM Interconnection LLC opened a solicitation on behalf of the New Jersey Board of Public Utilities for potential offshore wind transmission solutions, according to an April 15 press release. The move stems from the board's request to integrate New Jersey's offshore wind policy objectives into the grid operator's transmission planning through a competitive solicitation process. The state has a goal of achieving 7.5 gigawatts of offshore wind by 2035 and 100 percent clean energy by 2050.
The solicitation, facilitated by the State Agreement Approach established by the Federal Energy Regulatory Commission's Order No. 1000, makes New Jersey the first state to align offshore wind policy with the regional grid operator's transmission planning. The state opened its second offshore wind solicitation in September to procure up to 2.4 gigawatts of capacity off the East Coast. The first round resulted in the selection of Denmark-based Orsted A/S in June 2019 to develop a 1.1-gigawatt wind project off the coast of Atlantic City. The Bureau of Ocean Energy Management recently announced a notice of intent to prepare an environmental impact statement for the project. The state's proposed procurement schedule, unveiled in March 2020, calls for four more rounds in 2022, 2024, 2026 and 2028 to achieve the 2035 goal. The board will vote in 2022 to launch the third round of solicitation for at least 1.2 gigawatts.
The board can utilize the novel transmission planning approach to explore ready-to-build options for an optimal long-term solution that otherwise may not have been available at the current stage of development. The process will incorporate key factors such as cost, siting, environmental impacts, and construction timeframe. Moreover, the solicitation process contains consumer protections, including the ability to control cost and timing implications through phased transmission upgrades.
Specifically, the solicitation seeks options for the following solutions:
Upgrades to the existing grid;
Extension of the onshore transmission grid closer to offshore wind sites;
Optimal landfall approaches to lower environmental impacts and necessary offshore substations;
Offshore substation interconnections, also known as transmission backbone, to reap the benefits of a networked offshore grid.
The solicitation window closes on Aug. 13, 2021.