New Jersey Launches Second Offshore Wind Solicitation for Up To 2.4 Gigawatts of Capacity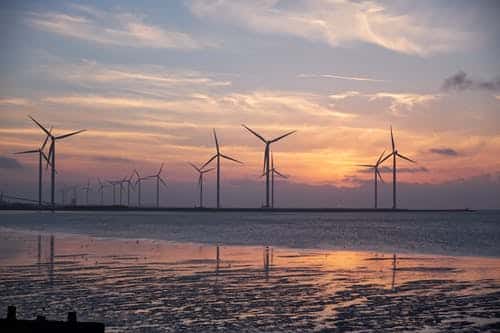 The New Jersey Board of Public Utilities on Sept. 9 announced the state's second offshore wind solicitation, seeking 1.2 to 2.4 gigawatts of capacity. The board also approved the final Offshore Wind Strategic Plan, the state's comprehensive roadmap for reaching the goal of 7.5 gigawatts of offshore wind energy by 2035. The first round resulted in the selection of Denmark-based Orsted A/S in June 2019 to develop a 1.1-gigawatt wind project off the coast of Atlantic City. Orsted's project, set to commence operations in 2024, is expected to generate an estimated $1.17 billion in economic benefits for the state and create 15,000 jobs over its 20-year lifespan.
The application window opens on Sept. 10 and closes on Dec. 10, 2020, with an award anticipated in June 2021. The state's proposed procurement schedule, unveiled in March, calls for four more rounds in 2022, 2024, 2026 and 2028 to achieve the 2035 goal. The board will vote in 2022 to launch the third round of solicitation for at least 1.2 gigawatts.
The state is moving expeditiously to advance the offshore wind industry. In June, Democratic Governor Phil Murphy unveiled plans to develop an offshore wind port on an artificial island along the Delaware River. The $300 to $400 million green infrastructure project positions the state as a hub for the U.S. offshore wind industry. The 200-acre New Jersey Wind Port would provide a location for staging, assembly, and manufacturing activities for projects planned along the East Coast.
An executive order issued in January 2019 provided the much-needed impetus for the stalled industry, paving the way for New Jersey regulators to set up rules and develop a deployment plan. The state's Offshore Wind Renewable Energy Credit, or OREC, program was enacted nearly a decade ago, but was not fully implemented until then.