New Jersey Regulator Unveils Method to Determine Progress Toward Milestone for Solar Program Phase-Out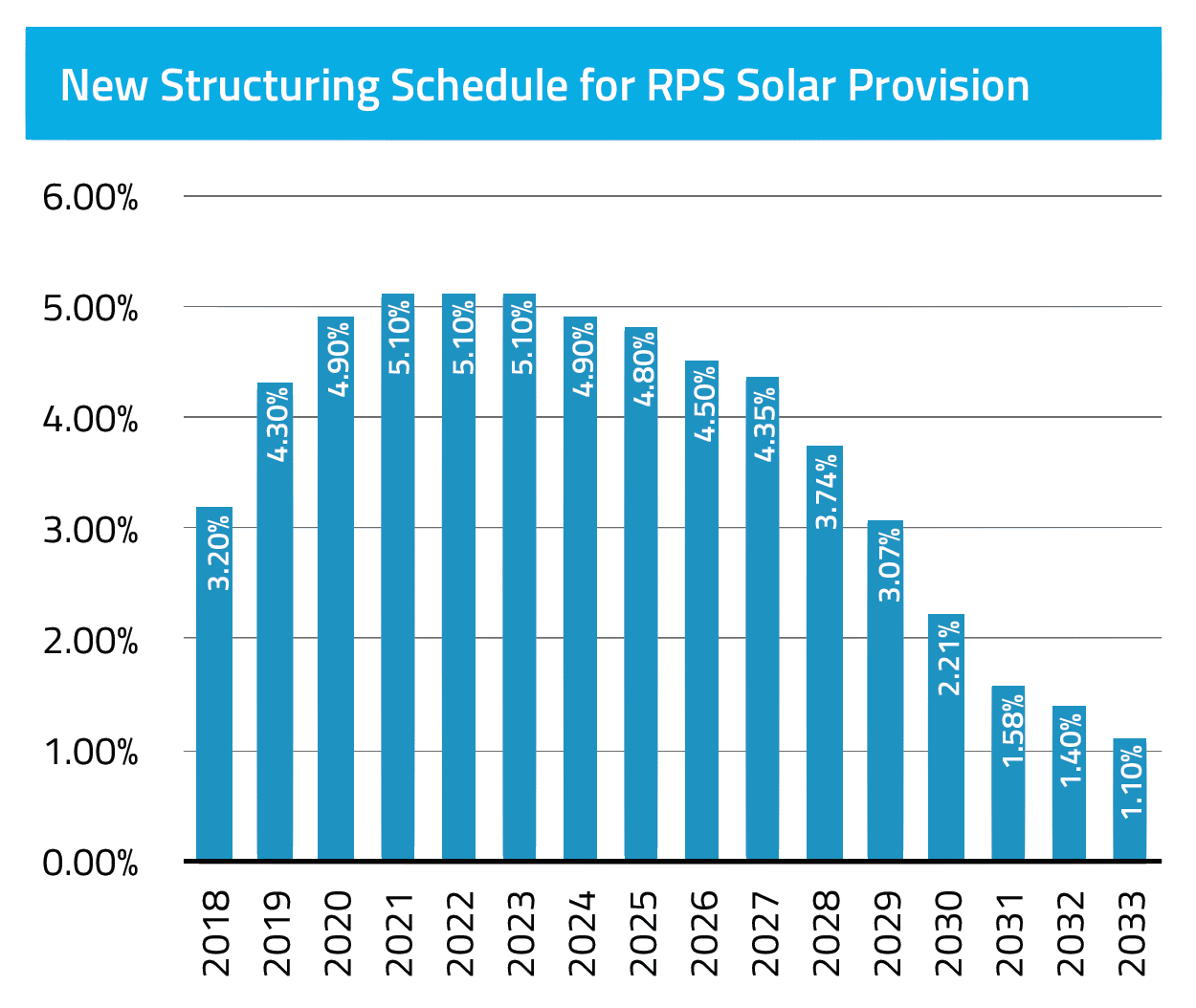 The New Jersey Board of Public Utilities on Aug. 8 proposed to amend the registration process for the Solar Renewable Energy Certificate, or SREC, program by including a step to determine when electricity sales from distributed solar reaches 5.1 percent, the threshold set by legislation enacted last year to phase out the program. The law closes the program when the milestone is reached or by June 2021, whichever occurs first.
The proposal would require the board staff to provide quarterly status reports on the progress toward the threshold until it appears that the milestone will be met in six months, and then provide monthly forecasts. The staff will recommend the board to close the registration once the milestone is reached. Projects conditionally registered after October 29, 2018 that have not started commercial operations will not qualify to produce SRECs. The board will make a public announcement when the installed solar capacity is estimated to have produced 5.1 percent of the retail sales over the previous twelve months.
The board adopted a rule last December initiating the process of transitioning to a new model that will build upon the state's current solar process. New Jersey recently surpassed 110,000 solar installations, a landmark in the state's thriving solar industry which has benefited from net metering, a renewable portfolio standard, and the solar credit market.
The proposals opens a 60 day public comment period.