New Mexico Regulator to Decide PNM's Coal Plant Securitization After Court Declines to Clarify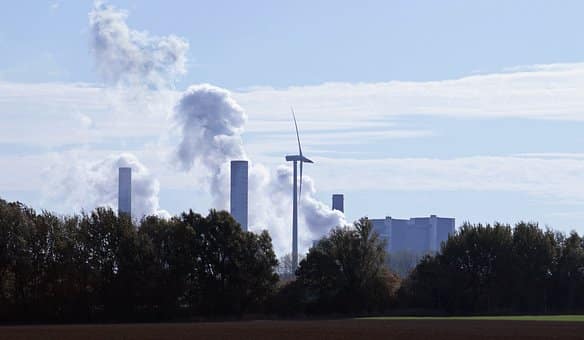 The New Mexico Supreme Court on Oct. 3 declined to hear a petition seeking clarification regarding the applicability of the Energy Transition Act to the Public Service Company of New Mexico's closure and replacement of the San Juan coal-fired plant. The law, which took effect in June, includes provisions to issue energy transition bonds for the retirement and workforce training and transition assistance to affected communities. The issue will now be addressed by the state's Public Regulation Commission in its scheduled proceedings to consider the company's proposals.
In August, the PNM Resources subsidiary asked the court to clarify that the law applies to its consolidated application filed with the commission seeking approvals for the abandonment of the San Juan Generating Station Units 1 and 4, procurement of replacement resources, and financing authorized by the law. The Western Resource Advocates, Coalition for Clean Affordable Energy, Sierra Club, IBEW Local 611, San Juan Citizens' Alliance, and Diné CareIn joined the company in filing the petition. In March, the court granted PNM's request for a stay of further proceedings until after the effective date of new energy legislation. PNM filed a consolidated application on July 1 after the law became effective.
The Energy Transition Act requires the state's utilities to derive at least 50 percent of their electricity from renewable sources like solar and wind by 2030 and 80 percent by 2040 while the remaining share would come from zero-carbon sources by 2045.
PNM has also sought approval of its 2020 renewable energy plan, which includes procurement of 140 megawatts of new wind power from the La Joya Wind LLC. Since the plant will not be online until the end of next year, the company is planning to retire renewable energy certificates generated in future years to make up for the shortfall in 2020 compliance. Further, PNM has proposed amendments to reflect other changes stemming from the law, including elimination of caps and exemptions regarding collection of RPS compliance costs from certain large, non-governmental customers.