New York Adopts Net Metering Successor to Lower Cost Shift to Non-Solar Customers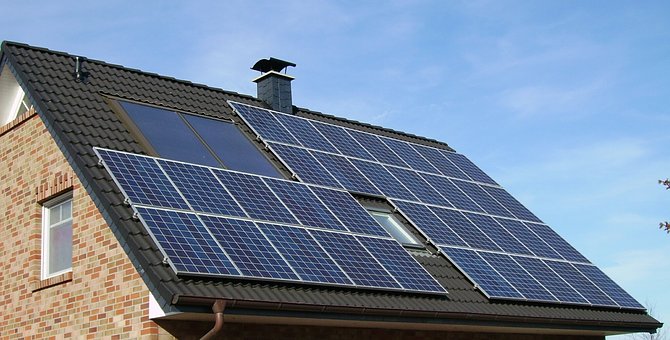 The New York Public Service Commission on July 16 adopted a successor to net metering for residential and small commercial customers, establishing monthly charges that will apply to customers who install solar on or after Jan. 1, 2022. The decision addresses cost shifts identified in a December 2019 whitepaper which recommends changes applicable to mass market rooftop solar installed from next year. The commission adopted the recommendations with modifications, delaying the implementation by one year due to the effects of the COVID-19 pandemic on the clean energy economy. The changes are intended to move the market towards more cost-reflective rates, while protecting the industry from abrupt rate changes.
The new rules apply to mass market and large commercial rooftop solar systems under 750 kilowatts, while existing rooftop solar customers will not be affected. The monthly fee ranges from 69 cents to $1.09 per kilowatt, depending on the utility, customer class, and compensation option. The credits generated by the solar installation will more than offset the fee, according to the commission. The commission directed its staff to continue efforts to further refine distributed generation compensation, particularly for non-solar technologies.
Clean energy parties requested a delay in implanting the new rates, pointing to estimates that new distributed generation businesses will see a 75 percent decline due to the pandemic. New York's solar industry is estimated to lose more than 9,000 jobs in June 2020 and installation activity for 2020 is expected to be at least 48 percent lower compared to last year. The residential market faces the steepest projected decline at 59 percent below 2019 installations. To address the pandemic-related impacts, the commission and the New York State Energy Research and Development Authority have suspended interconnection deadlines and accelerated certain incentive payments, among other measures.
In its Value of Distributed Energy Resources, or VDER, transition order, the commission established the Value Stack compensation as the preferred method for eligible distributed generation. The method provides monetary credits for net hourly exports based on the actual values, including the energy, capacity, environmental, and distribution system values. The order created Phase One NEM as a transitional mechanism under the same rules as net metering for customer installations sized under 750 kilowatts. For interconnections after Jan. 1, 2021, the commission directed Department of Public Service staff to develop a successor to Phase One NEM.  Following an extensive collaboration process, the staff issued the "Rate Design for Mass Market Net Metering Successor Tariff" whitepaper last December.
The 2019 Climate Leadership and Community Protection Act requires New York to attain a carbon-free power system by 2040, setting ambitious goals to make the transition including 6 gigawatts of distributed solar by 2025.
Utilities have until Nov. 1 to file tariff changes for commission review, with final tariffs due by July 1, 2021 to be effective on Jan. 1, 2022.