New York Launches Largest Renewable Energy Solicitation for Up To 4 Gigawatts of Capacity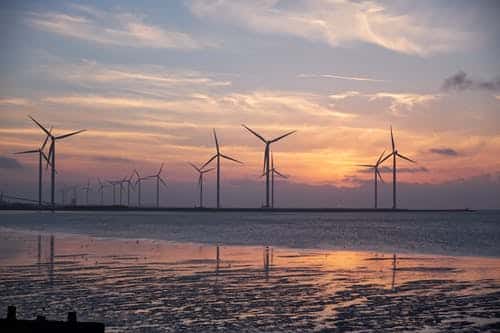 New York Governor Andrew Cuomo, a Democrat, on July 21 announced solicitations seeking up to 4 gigawatts of renewable capacity, including 2.5 gigawatts of offshore wind and 1.5 gigawatts of land-based large-scale projects. In addition, a solicitation for $400 million in multi-port investment requires offshore wind generators to collaborate with any of the 11 prequalified New York ports in manufacturing, operations, and related activities.
The announcement, which marks the largest combined solicitations in the U.S. for renewable energy, is expected to spur $7 billion in direct investments and generate about 4,500 jobs.The move supports the state's goal of sourcing 70 percent of its electricity from renewable energy by 2030, and is expected to help the economy recover from the impacts of the COVID-19 pandemic.
The offshore wind procurement is expected to bring the state halfway toward  the goal of achieving 9 gigawatts of offshore wind by 2035. The first round of solicitation held last year resulted in contracts for 1.7 gigawatts of projects expected to come online by 2024. The New York State Energy Research and Development Authority (NYSERDA) will accept offshore bids between 400 and 2,500 megawatts to seek at least 1,000 megawatts of offshore wind. The solicitation is also coordinated with a $200 million public funding opportunity to incentivize local and private investment in port infrastructure.
The coordinated land-based project solicitation conducted by NYSERDA and the New York Power Authority (NYPA) is seeking over 1,500 megawatts of clean energy, which is enough to power nearly 500,000 homes across the state for 20 years. The selected projects will be fast-tracked under a recent law, which established a renewable energy siting office to accelerate large-scale projects. NYSERDA's solicitation seeks Tier 1 projects that will generate 1.6 million megawatt hours or more per year. NYPA calls for utility-scale renewable projects that will generate an annual output of up to 2 million MWh or more.
The aforementioned solicitations in aggregate seek to procure about 12 million megawatt-hours to power over 1.5 million homes per year. Disadvantaged communities and environmental justice areas will be given priority. The net benefits of the solicitations are expected to reach $3 billion over the life of the projects when  the value of reduced carbon emissions are considered.
Bids for the combined offshore wind and ports solicitation are due Oct. 20, 2020, with awards and contracts expected in the fourth quarter of the year.
For the land-based projects, NYPA's submissions are due by Sept. 14 and NYSERDA's by Aug. 27.