New York Upholds Permits for 440 Megawatts of Wind Power Projects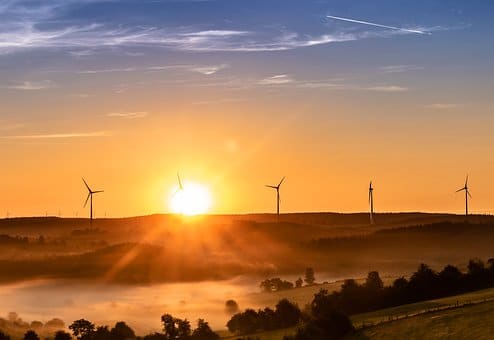 The New York State Board on Electric Generation Siting and the Environment reaffirmed its approval of Alle-Catt Wind Energy LLC's 340-megawatt project, which would be the state's largest wind farm, and Atlantic Wind LLC's 101-megawatt project, according to a Sept. 25 press release. The board denied rehearing petitions finding that both the projects meet or exceed siting requirements.
Alle-Catt Wind, a subsidiary of Invenergy LLC, proposed to build the wind farm on about 30,000 acres across Allegany, Cattaraugus, and Wyoming counties. The $454 million project is expected to generate up to $78 million in local property tax revenues over 20 years. The facility is the largest approved by the siting board to date, after Invenergy's 290-megawatt Canisteo Wind project in Steuben County.
Atlantic Wind's Deer River Wind Farm, to be located in Lewis and Jefferson counties, is expected to generate up to $24 million in local property tax revenues over 30 years. Local governments are expected to receive up to $800,000 annually in payments from the wind farm.
The projects will expand New York's renewable energy capacity to support the transition to carbon free power by 2040 under the 2019 Climate Leadership and Community Protection Act. The legislation directs state regulators to establish programs by 2024, requiring utilities to procure at least nine gigawatts of offshore wind generation by 2035, six gigawatts of photovoltaic solar by 2025, and three gigawatts of energy storage capacity by 2030.
---
Enerknol Pulses like this one are powered by the Enerknol Platform the first comprehensive database for real-time energy policy tracking. Sign up for a free trial below for access to key regulatory data and deep industry insights across the energy spectrum.
ACCESS FREE TRIAL