NYSERDA Requests Funding to Launch Build-Ready Program for Renewable Energy Development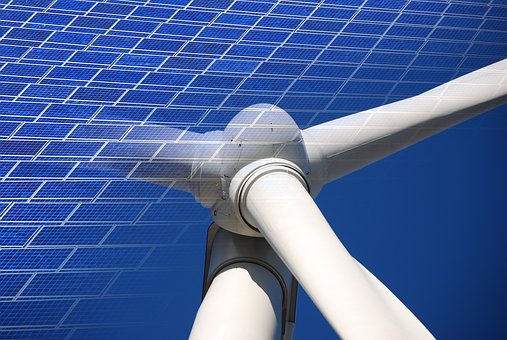 The New York State Energy Research and Development Authority on June 5 submitted a petition to the Public Service Commission, requesting approval to launch and advance the Build-Ready program through 2025. The move is in response to recent legislation that established a Clean Energy Resources Development and Incentives Program through which the agency will advance Build-Ready projects to develop renewable energy on brownfields and other underutilized sites. The agency requested approval to use $50 million in Clean Energy Fund cash balances to launch the program.
The Build-Ready initiative is required under the recently enacted Accelerated Renewable Energy Growth and Community Benefit Act, which established the first-in-the-nation Office of Renewable Energy Permitting to expedite the siting and regulatory review process of renewable energy facilities. The measure will help achieve the aggressive goals under the Climate Leadership and Community Protection Act enacted last year, requiring the state to source 70 percent of its power from renewable energy sources by 2030.
The program will focus on the re-use of existing or abandoned commercial sites, brownfields, landfills, industrial sites for developing renewable facilities, while offering benefits and incentives for both property owners and host communities.
NYSERDA will cooperate with the Department of Public Service and the New York State Urban Development Corporation to identify and develop the sites for eventual auctions in which private developers will participate. After a detailed site evaluation, the agency will move forward to a formal development agreement with the site owner and then pursue permits for authorization to construct the renewable energy facility. Sites will then be competitively offered to developers, bundled with a long-term Renewable Energy Credit contract. Awarded proposers will have to make a payment for the development rights.
The estimated budget for implementing the program in the first phase through 2025 would be around $72 million. The program is projected to receive returns from the investments during the period and become fiscally self-sustaining in the long term. Prior to that, NYSERDA anticipates that the initiative will require the disbursement of approximately $10 to $15 million per year. Therefore, the agency requests approval to utilize no more than $50 million from the Clean Energy Fund cash balances as an initial funding to launch the program and for future use as a buffer.
The legislation requires the commission to issue an order within four month from the submission of the petition.