Ohio Lawmakers Pass Bill to Revoke $1.1 Billion Nuclear Subsidy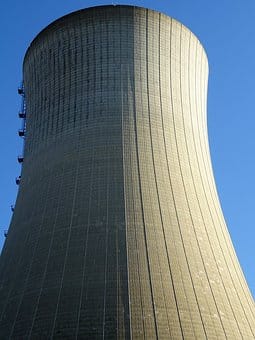 The Ohio legislature on March 25 passed a bill to repeal the provisions of a 2019 law that provided FirstEnergy Solutions Corp., which is now known as Energy Harbor Corp., with annual subsidies of nearly $150 million over seven years to keep its ailing nuclear plants operating. Ohio Governor Mike DeWine, a Republican, is expected to sign the legislation.
A racketeering investigation related to a controversial 2019 law (HB 6) sparked a debate over ratepayer subsidies for struggling nuclear power plants. Efforts to repeal the provision emerged after a federal investigation last year into an alleged $60 million corruption scheme led by former Republican Speaker Larry Householder to pass the nuclear subsidy law and to prevent a referendum against it. The law required electric customers to pay new surcharges from 2021 through 2027 to raise $170 million annually, of which 88.25 percent would have gone to a nuclear generation fund and the rest to certain solar projects, with monthly charges ranging from 85 cents for residential customers to $2,400 for large industrial facilities.
Although the bill repeals the nuclear resource credit program, it essentially retains portions relating to renewable energy mandates. HB 6 scaled back the state's renewable portfolio standard to 8.5 percent by 2026 from the prior level of 12.5 percent by 2027, and phased out the energy efficiency standards in 2020. The new bill makes changes to the renewable energy credit program, including changing the term "renewable" to solar," as a result of which, qualifying solar resources may obtain solar energy credits from customer charges deposited into and then paid from the Solar Generation Fund. The bill requires the Ohio Air Quality Development Authority to re-review and approve applications from qualifying solar resources filed before March 1, 2020. Current law allows only applications received prior to Feb. 1, 2020, to be reviewed, with decisions required by March 31, 2020.
To reflect the removal of the nuclear resource credit program, the bill lowers the charges that may be imposed by an electric utility on retail electric customers for renewable energy credits. The solar charge would be retained in an amount necessary to meet an annual $20 million revenue requirement. The maximum monthly charge imposed to meet the requirement would be reduced to 10 cents from 85 cents for residential customers and $242 from $2,400 to for industrial customers.
Further, the bill does not change the coal plant subsidy provisions of HB 6, which required residential ratepayers to bear charges for the recovery of costs related to utilities' ownership stake in the coal plants operated by the Ohio Valley Electric Corporation.
Among other changes, the bill repeals HB 6 provisions regarding a decoupling mechanism, which allowed an electric utility to file an application to implement such mechanism from 2019 onwards. The bill also amends the law regarding electric security plans by removing certain provisions related to the "significantly excessive earnings test," or SEET, which curbs the ability of the Public Utilities Commission to use certain revenues in the earnings calculations. Further, the amount of the revenues collected under the decoupling provisions are to be refunded to customers.
In March 2019, FirstEnergy Solutions sought emergency relief from the U.S. Energy Department and legislative policy solutions as an alternative to the sale or closure of two nuclear power plants in Ohio and another in Pennsylvania, by 2021. The 908-megawatt Davis-Besse plant and the 1,268-megawatt Perry plant account for 90 percent of Ohio's emission-free capacity, according to the company. First Energy filed for bankruptcy protection, emerging in February 2020 under the name of Energy Harbor.
---
Enerknol Pulses like this one are powered by the Enerknol Platform the first comprehensive database for real-time energy policy tracking. Sign up for a free trial below for access to key regulatory data and deep industry insights across the energy spectrum.
ACCESS FREE TRIAL