Ohio Senate Passes Bill to Subsidize Nuclear, House Delays Vote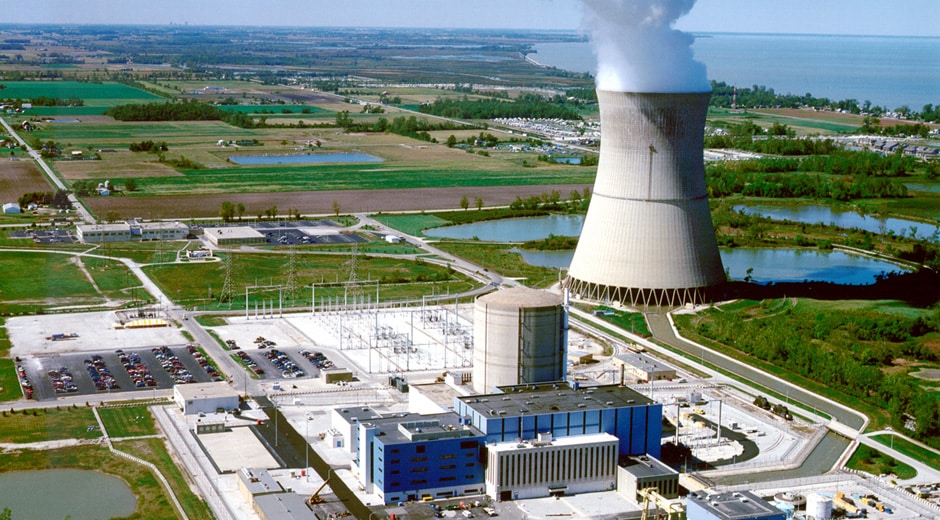 The Ohio state Senate approved legislation on July 17 that would require electric customers to pay new monthly surcharges from 2021 through 2027, raising $150 million per year to subsidize FirstEnergy Solutions Corp.'s ailing nuclear plants. The revised version of the bill, which passed the House in May, would scale back the state's renewable portfolio standard to 8.5 percent by 2026 from the current level of 12.5 percent by 2027. The House is expected to consider the changes on Aug. 1.
Monthly surcharges would range from 85 cents for residential customers to $2,400 for large industrial facilities. Of the $170 million raised annually, 88.25 percent would go to the nuclear generation fund, and the remainder, which amounts to $20 million per year will support six large-scale solar projects that have received approval from state regulators as of June 1.
The nuclear subsidy would amount to nearly $1.1 billion over the seven-year period. Last March, FirstEnergy Solutions sought emergency relief from the U.S. Energy Department and legislative policy solutions as an alternative to the sale or closure of two nuclear power plants in Ohio and another in Pennsylvania, by 2021. The 908-megawatt Davis-Besse plant and the 1,268-megawatt Perry plant account for 90 percent of Ohio's emission-free capacity, according to the company. A flood of cheap natural gas has cut power prices to historic lows, squeezing revenues and forcing the closure of costly nuclear plants.
The legislation also ends the energy efficiency and peak demand reduction requirements on Dec. 31, 2020. The renewable-energy requirements and energy efficiency standards, which currently cost residential customers an average of $4.74 per month, would stop under the bill, according to cost charts from the Senate committee.
Starting in January 2020, ratepayers would also bear monthly charges – at $1.50 for residential customers and up to $1,500 for other classes – through 2030, to provide a mechanism for the recovery of costs related to utilities' ownership stake in the coal plants operated by the Ohio Valley Electric Corporation.
The House version of the bill would have started the subsidies next year instead of 2021 and repealed the renewable standard.