Pennsylvania Board Approves Draft Regulation to Participate in Regional Carbon Market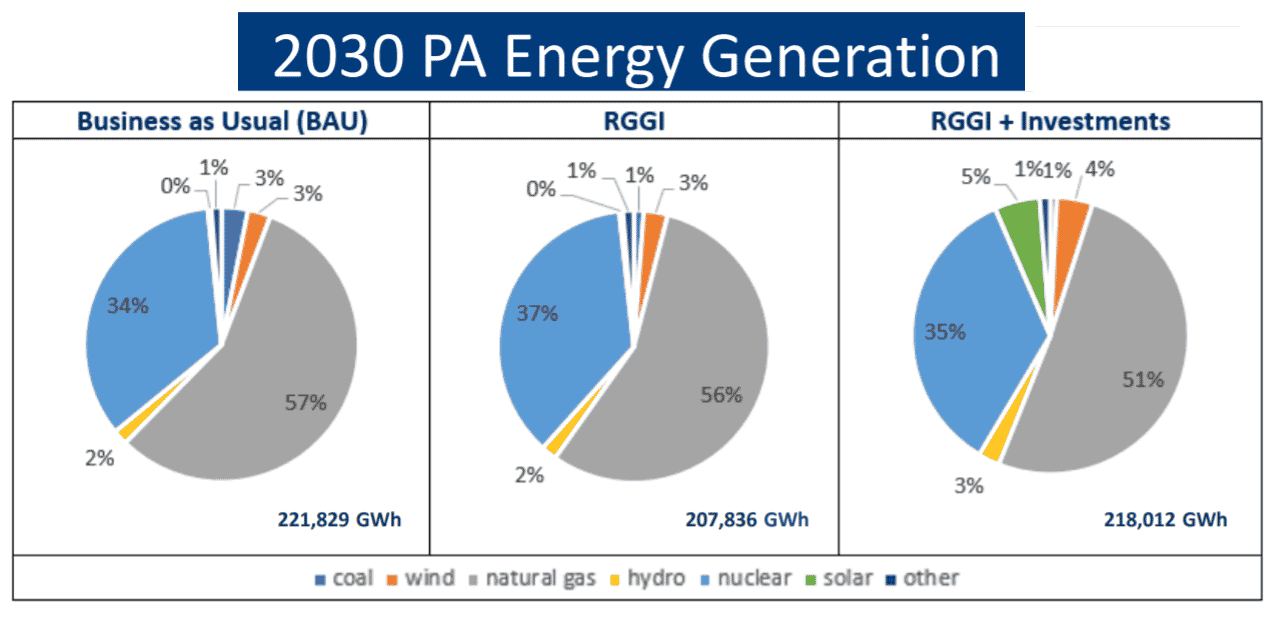 The Pennsylvania Environmental Quality Board on Sept. 15 voted in favor of a proposed regulation that would allow the state to participate in the Regional Greenhouse Gas Initiative, or RGGI, a cooperative effort among 10 states to cap and reduce emissions from the power sector. Democratic Governor Tom Wolf applauded the move, which stems from a 2019 executive order directing the Department of Environmental Protection to develop rules to join the regional emission-trading program. The approval comes on the heels of the passage of a bill that would require legislative approval before Pennsylvania can join such a program or impose a carbon tax.
Under the draft regulation, fossil fuel-fired power plants would be required to obtain credits compatible with RGGI member states. The regulation would cut carbon emissions by an estimated 188 million tons from 2022 to 2030. In addition, joining RGGI would add more than 30,000 jobs and reduce other air pollutants, such as sulfur dioxide and nitrogen oxides, according to the board.
Pennsylvania, a leading emission source in the U.S., is the second largest natural gas producer after Texas, and ranks third in coal production behind Wyoming and West Virginia. From 2010-2018, Pennsylvania's share of electricity generated from natural gas more than doubled to 36 percent, while the share from coal dropped by more than half to 21 percent, according to the U.S. Energy Information Administration. Nuclear power supplied 39 percent of the state's net generation in 2018.
Opponents of the measure contend that efforts to control or limit emissions could have long-lasting impacts on the economy, and lead to electricity imports from out-of-state fossil fuel plants, thereby canceling out any emission reductions.
The proposed rule will be reviewed by the state's Office of the Attorney General and a public comment period will be announced at a later date.