Pennsylvania Set to Join Regional Carbon Market to Cut Power Sector Emissions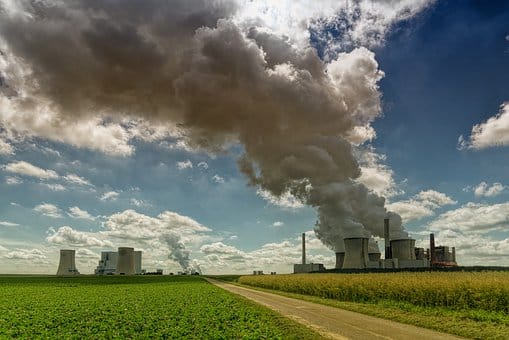 Democratic Governor Tom Wolf issued an executive order on Oct. 3, directing the Pennsylvania Department of Environmental Protection to develop rules to join the Regional Greenhouse Gas Initiative, or RGGI, a nine-state compact that established the nation's first mandatory emissions trading program. The move is significant in that it would bring a major fossil fuel producing-state into RGGI, which puts a limit on carbon emissions from the power sector. Pennsylvania is the nation's second largest natural gas producer after Texas, and ranks third in coal production behind Wyoming and West Virginia. The order sets a July 31, 2020 deadline for the department to present a proposed rulemaking package to the Pennsylvania Environmental Quality Board.
House Republican leaders issued a joint statement opposing the measure, saying that the "executive branch cannot bind the state into multi-state agreements without the approval of the General Assembly." The Republican leadership noted that Pennsylvania's energy sector is currently reducing greenhouse gas emissions, by as much as 30 percent in recent years without burdensome regulations.
The state's Climate Action Plan, unveiled in April, identifies emission trends and recommends cost-effective strategies for reducing or offsetting GHG emissions, including limiting carbon emissions through an electricity sector cap and trade program. In 2018, nuclear power provided 39 percent of the state's electricity, followed by natural gas- and coal-fired generation. The state's share of electricity generated from natural gas more than doubled to 36 percent from 2010-2018, while the share from coal fell by more than half to 21 percent, according to the U.S. Energy Information Administration.
Wolf signed an order in January that requires the state to work toward reducing greenhouse gas emissions by 26 percent by 2025, and 80 percent by 2050, relative to 2005 levels. The order also establishes energy efficiency, renewable energy, and electric vehicle goals for state agencies.
RGGI's latest quarterly carbon auction held in September resulted in a price of $5.20 per ton, generating $68.2 million for member states to reinvest in strategic programs, including energy efficiency, renewable energy, direct bill assistance, and GHG abatement programs. To date, RGGI states have generated nearly $3.3 billion in revenue from the carbon permit auction system.