President Biden Commits U.S. to Achieve 50 Percent Emissions Reductions in 2030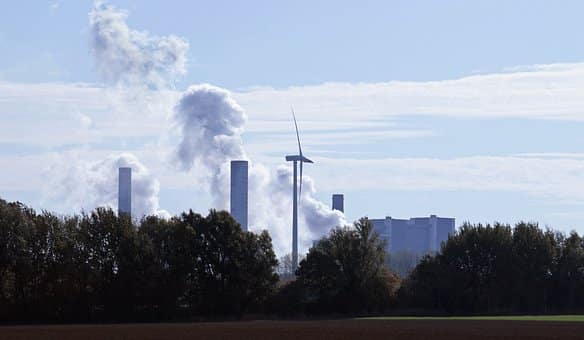 U.S. President Joe Biden on April 22 announced a new target for the U.S. to reduce economy-wide greenhouse gas emissions by 50-52 percent in 2030 relative to 2005 levels. In January, Biden took action to recommit the U.S. to the Paris Climate Agreement, as part of a series of executive actions reflecting his energy agenda that prioritizes clean energy and climate action. The new goal almost doubles the nation's prior commitment under the historic climate pact signed in 2015.
The announcement was made during the climate summit on Earth Day with other world leaders. The Paris climate pact, signed in December 2015 by nearly every country in the world, commits the world leaders to keep the average global temperature below 2 degree Celsius above pre-industrial levels and try to limit that increase to 1.5 degrees Celsius. The former Obama administration committed to 26-28 percent emissions reduction by 2025.
As part of joining the agreement, Biden launched a whole-of-government process through the National Climate Task Force, to establish the new 2030 goal, called the "nationally determined contribution" towards the United Nations Framework Convention on Climate Change.
The target is consistent with the Biden administration's goal of achieving net-zero emissions by 2050. The administration also outlined strategies to achieve the emissions goal, including decarbonizing the power sector by 2035, electrifying buildings and transportation sectors, and expanding carbon capture and green hydrogen.
The American Council on Renewable Energy commended the move saying that it "sends a clear message that the United States is ready to embrace the economic transformation necessary to tackle the climate crisis."
The American Petroleum Institute expressed support for the goals of the Paris agreement, emphasizing that "future regulatory actions must be workable for all industries, support access to capital for all sectors, and avoid a one-size-fits-all, prescriptive approach" that would hinder private sector efforts to tackle climate-related risks and opportunities.