Southwest Power Pool Seeks Transmission Upgrade as Rapid Expansion of Renewables Bottlenecks System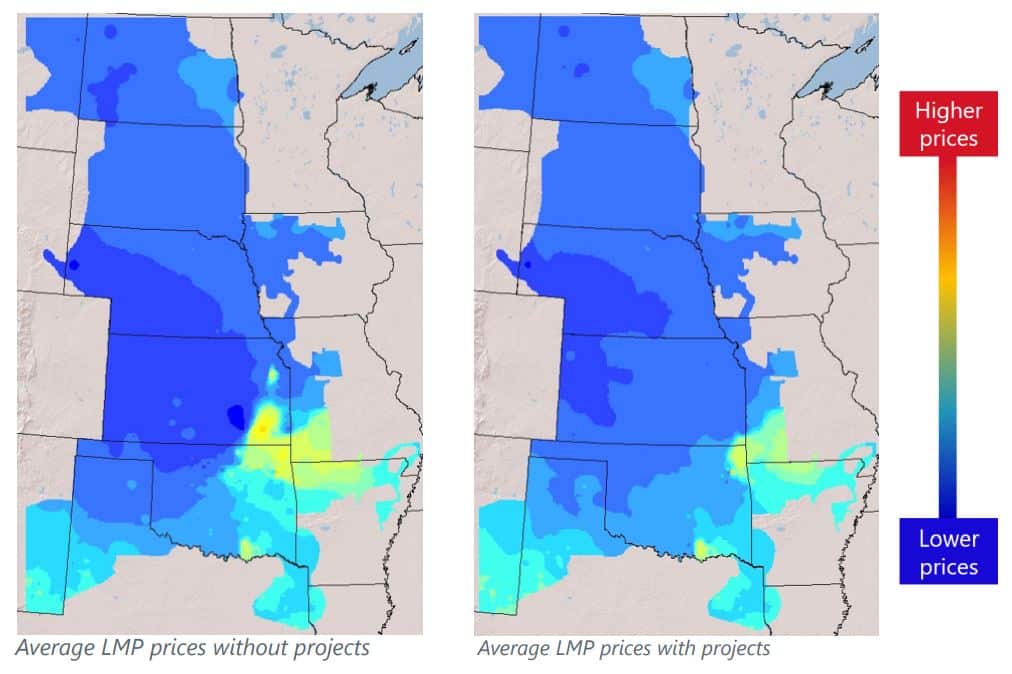 The Southwest Power Pool Inc.'s board of directors approved the grid operator's 2019 Integrated Transmission Plan, requiring members to construct 44 new projects, including 166 miles of transmission lines, according to an October 29 press release.
The rapid expansion of renewables has contributed to increasing price disparity between the western and eastern portions of the SPP system, creating higher average costs for eastern load centers. According to SPP, the new transmission projects will reduce its wholesale energy congestion costs by about 21 percent, providing estimated future net savings of up to 23 cents on average monthly residential bills in the region.
The 22 gigawatts of wind capacity currently on the SPP system have surpassed projections in previous integrated transmission plans. Under-forecasting wind growth led to delayed transmission investment, contributing to persistent congestion and increased reliability risks, says the grid operator. This new integrated transmission plan includes more in-depth analysis to better forecast renewable energy development, allowing the region to proactively build infrastructure to alleviate congestion and provide reliable access to less expensive energy.