States Challenge Trump Administration's Rollback of Power Plant Emission Rules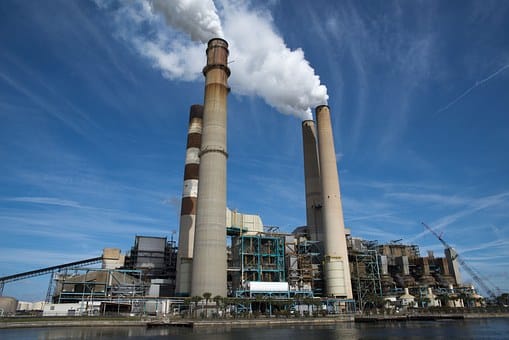 A coalition of 22 states and 7 cities on Aug. 13 filed a lawsuit challenging the Environmental Protection Agency's "Affordable Clean Energy" rule that replaced more stringent Obama-era restrictions on power sector emissions. The new plan allows states the flexibility to choose from a list of technologies to set performance standards for individual facilities, making it easier to keep them open. The rule disregards the federal Clean Air Act that requires limits on air pollutants to be based on the emissions reductions achievable through the "best system of emission reduction," New York Attorney General Letitia James, Democrat, said in a statement.
The best system used by the rule namely, equipment upgrades at coal-fired plants will cut emissions by only 0.7 percent more by 2030 compared to having no rule, Attorney General James said, drawing from EPA's own analysis. Moreover, emissions of carbon dioxide, nitrogen oxides, or sulfur dioxide are expected to increase in 18 states in 2030 compared to a no-rule scenario.
The new plan could cover about 600 coal-fired generation plants at 300 facilities. EPA projects compliance costs of $280 million in 2030. The agency expects combined climate benefits and health co-benefits in 2030 of $570 million to $1.3 billion at a 3 percent discount rate, and $470 million to $1.1 billion at a 7 percent discount rate.
Obama's signature Clean Power Plan, or CPP, established the first federal emission guidelines for power plants, setting a target for each state, with a goal of reducing emissions by 32 percent below 2005 levels by 2030. The U.S. Supreme Court halted the rule in 2016 pending review in the U.S. Court of Appeals for the District of Columbia.
The states involved in the lawsuit, filed in the U.S. Court of Appeals for the District of Columbia Circuit, are New York, California, Colorado, Connecticut, Delaware, Hawaii, Illinois, Maine, Maryland, Massachusetts, Michigan, Minnesota, New Jersey, New Mexico, North Carolina, Oregon, Pennsylvania, Rhode Island, Vermont, Virginia, Washington and Wisconsin. The local governments challenging the rule are District of Columbia, Boulder, Colorado, Chicago, Los Angeles, New York City, Philadelphia, and South Miami.
This is the second lawsuit against the rule, following a legal challenge launched in July by the American Lung Association.