String of U.S. Natural Gas Production Records Continue Even as Prices Decline: EIA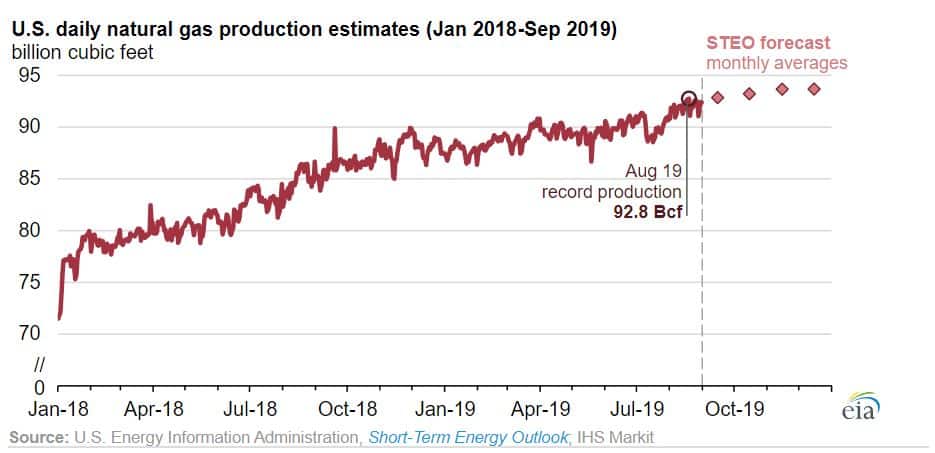 U.S. natural gas production continued to increase in August, setting a new daily production record of 92.8 billion cubic feet per day on August 19, 2019 according to the Energy Information Administration's September 12 Today in Energy. Natural gas production also set a new monthly record in August, averaging more than 91 billion cubic feet per day for the first time.
The natural gas industry has regularly and repeatedly broken its own records throughout the last few years. Just last month, natural gas feedstock deliveries to LNG export facilities were the fastest growing among all U.S. natural gas consumption sectors in the first seven months of 2019.
This relentless growth in U.S. natural gas production continues to put downward pressure on prices despite high levels of natural gas exports and increased consumption in the electric generation sector. Natural gas spot prices at the national price benchmark Henry Hub have been on a downward trend since early spring. Spot prices at other natural gas hubs across the country have continued to sell at discounts to Henry Hub. According to the agency, Henry Hub prices averaged $2.40 per million British thermal units (MMBtu) in June and $2.37/MMBtu in July—the lowest monthly averages for June and July since 1999.