Texas-Based 7X Energy Secures Contract for 690-Megawatt Solar Project, Largest in State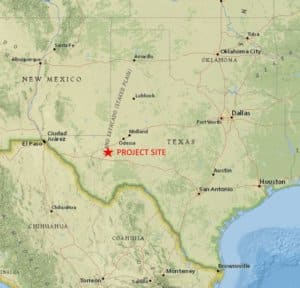 Solar developer 7X Energy signed a final power-purchase agreement for its 690-megawatt Taygete project in Pecos County, Texas, opening the doors for the state's largest solar farm, according to an April 23 press release. The $650 million facility will be constructed in two stages, with the first phase anticipated to begin in the third quarter of this year and the second scheduled for the first quarter of 2020.
Taygete represents 7X Energy's third solar installation in Texas, following the 136-megawatt Lapetus project and the 315-megawatt Phoebe project, a joint development with Longroad. The three projects together represent a capital investment of over $1 billion in the Lonestar state.
While Texas is known for leading the nation in wind-powered generation, solar is gaining a meaningful role, poised to top 6 gigawatts next year from less than 200 megawatts in 2014, according to a report released by the Texas grid operator in February. New utility-scale solar projects totalling 2.1 gigawatts have locked into agreements to connect with the Texas grid in 2019, or enough to more than double the system's solar capacity, with even larger amounts in store for 2020. Falling costs, retirements of fossil-fueled generation, and demand growth have been instrumental in driving solar growth in the region.