Texas Grid Operator Reports Adequate Supplies to Serve Fall, Winter Peak Demand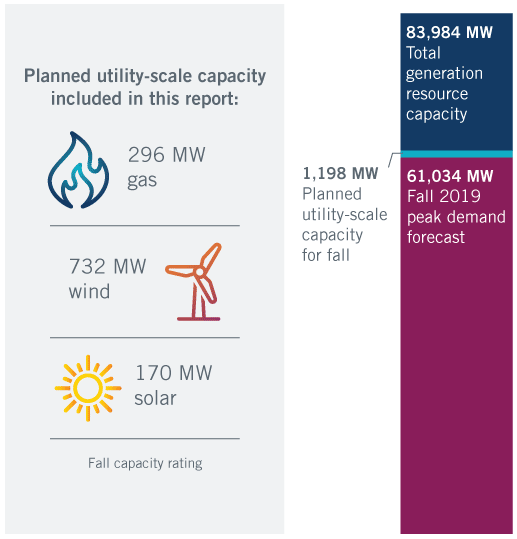 The Electric Reliability Council of Texas expects nearly 84,000 megawatts of resource capacity to be available to meet a projected peak demand of 61,034 megawatts for the upcoming fall season from October through November, according to a Sept. 9 news release.
The final assessment for the fall season includes 1,198 megawatts of planned capacity based on fall capacity ratings, which comprises 296 megawatts of gas-fired generation, 732 megawatts of wind and 170 megawatts of solar resources.
The grid operator's preliminary assessment for the winter season 2019-20 anticipates adequate supply to meet system-wide demand. The report forecasts a seasonal peak demand of 62,257 megawatts. An additional 1,179 megawatts of winter-rated resource capacity is expected to be added between now and the start of the winter season.