Trump Administration Allows Right-of-Way Permit for Controversial Keystone XL Pipeline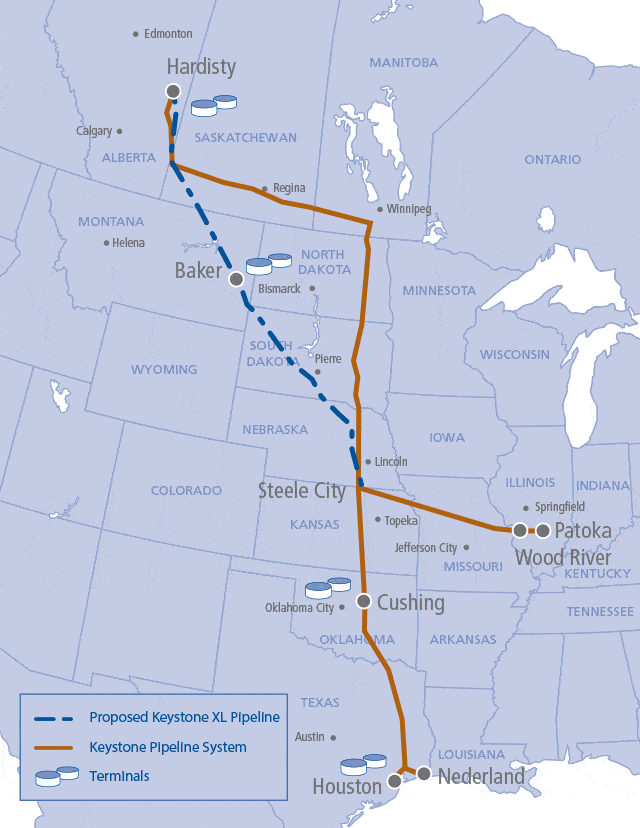 The U.S. Interior Department issued a decision allowing the Bureau of Land Management to offer a right-of-way grant for TC Energy to construct the Keystone XL pipeline across 44 miles of federal lands in Montana, according to a Jan. 22 news release. The decision brings the $8 billion project a step closer to construction despite pending legal challenges. Environmentalists have spent over a decade fighting against the 1,200-mile pipeline designed to transport up to 830,000 barrels per day of crude oil from Canada's tar sands region in Alberta to Nebraska for delivery to Gulf Coast refineries.
In December, a Montana Federal District court rejected motions filed by TC Energy and the Trump administration to dismiss a lawsuit against the approval of the Keystone XL pipeline. Last March, President Trump revived the long-delayed project with a new presidential permit, replacing the one granted in March 2017. The move provoked a backlash from conservation groups, which called it an effort to bypass federal environmental laws. Petitioners claimed that Trump violated their treaty rights when he issued a permit, allowing TC Energy, formerly TransCanada, to move forward with the pipeline across the U.S.-Canada border.
TransCanada submitted its first presidential permit application for the proposed cross-border pipeline project in September 2008, but the Obama administration denied the permit in 2012, citing environmental concerns posed by the pipeline route through Nebraska's Sand Hills region.
The pipeline route includes 882 miles in the U.S. from the Saskatchewan border through Montana and South Dakota to a terminal in Steele City, Nebraska. In addition to the BLM's right-of-way grant, the pipeline requires permission from the U.S. Army Corps of Engineers to alter public works at Ft. Peck, Montana. The Energy Department's Western Area Power Administration and the Agriculture Department's Rural Utilities Service must also make decisions related to providing rights-of-way, expanding substations, grid interconnection, and any financing needed to build and operate the power lines.