Trump Administration Challenges California's Cap-and-Trade Pact With Quebec, Citing Intrusion into Federal Sphere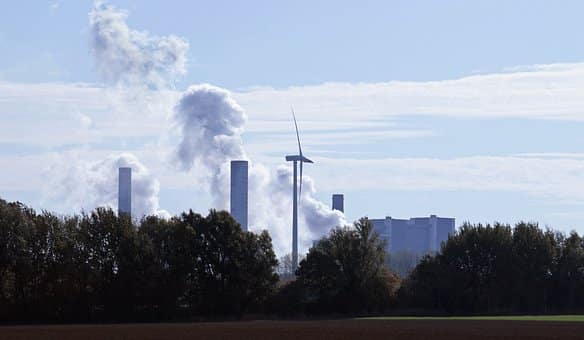 The U.S. Department of Justice on Oct. 23 filed a lawsuit against California for unlawfully entering into a cap-and-trade agreement with the Canadian Province of Quebec in 2013. The complaint, filed in U.S. District Court for the Eastern District of California, claims that the agreement interferes with foreign policy and the federal government's full and exclusive responsibility to conduct the nation's foreign affairs. The challenge marks the latest battle in the escalating war between the Trump administration and California over climate policy.
The lawsuit argues that California is attempting to "pursue an independent foreign policy in the area of greenhouse gas regulation." The agreement could encourage other states to enter into similarly illegal arrangements, and also undermines the president's ability to negotiate competitive international agreements, the petition said. The lawsuit draws attention for its potential to re-establish the limits of state authority on the international arena.
California's cap-and-trade program, which places an economy-wide cap on major emitting sources, was upheld by the state's Supreme Court in 2017, putting an end to years of litigation over the legality of the initiative. The program has remained steady despite the withdrawal of Ontario, from the multi-jurisdiction compact last year. California and Quebec programs have been linked since January 1, 2014. Under the joint program, allowances from any of the jurisdictions can be used interchangeably for compliance. The initiative, which took effect in 2012, forms a core component of the state's climate strategy to get back to 1990 emissions levels by 2020. The emission-trading system stems from the Global Warming Solutions Act of 2006, which vested the Air Resources Board with broad authority to develop programs to achieve emissions reduction goals.
Democratic Governor Gavin Newsom slammed the lawsuit as yet another political vendetta against California saying that the "latest attack shows that the White House has its head in the sand when it comes to climate change and serves no purpose other than continued political retribution."
California Air Resources Board Chair Mary Nichols said that nothing in the complaint changes the current operation of the cap-and-trade program, calling it "another baseless attempt to undermine California's efforts to protect public health and fight climate change."
Last month, the U.S. Environmental Protection Agency announced it is withdrawing a 2013 waiver that allowed California to pursue its own tailpipe pollution standard and zero-emission vehicle mandate. The move is part of a rule establishing nationwide uniform fuel economy and emission standards for automobiles and light duty trucks to roll back Obama-era vehicle emissions standards.