U.S. Energy Department Announces $170 Million to Support Solar, Geothermal Technologies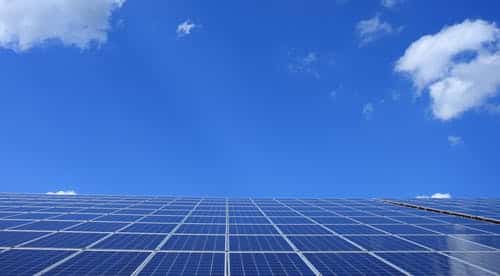 The U.S. Energy Department will invest $125.5 million to advance research and development of solar technologies that lower costs, increase the competitiveness of manufacturing and businesses, and support grid reliability, according to a Feb. 5 news release. The agency will also spend $43.8 million to support geothermal technologies.
The funding opportunities will be made available through the department's Office of Energy Efficiency and Renewable Energy. Together with a $300 million investment made in sustainable transportation in January, the investments total nearly $470 million, "the largest EERE investment made this early in the fiscal year over the past six years," the department noted.
The funding will support advancements in solar research in multiple areas to tackle key emerging challenges facing the solar industry, including enabling solar and storage, enhancing cybersecurity protections, manufacturing, developing solar-powered microgrids, and siting solar with agriculture.