U.S. Energy Department Extends Natural Gas Export Term to 2050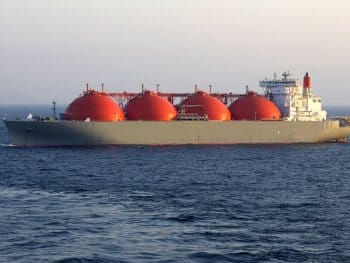 The U.S. Energy Department on July 29 announced a policy statement that extends the term for exporting liquefied natural gas through 2050. This marks a shift from erstwhile export terms, which were customarily designed in increments of 20-year terms.
The department proposed the 2050 term extension earlier this year in February in response to policy statements and feedback regarding a predecessor proposal. The final policy formalized allows export authorization holders for shipments to non-free trade agreement, or non-FTA countries,  to apply for and extend their export terms and conditions through 2050. Furthermore, existing applicants can amend their pending non-FTA applications to now request a longer export term.
U.S. Secretary of Energy Dan Brouillette said that LNG exports will reduce the nation's trade deficit by $10 billion and have led to billions of dollars in infrastructure investments.
The move seeks to underscore the Trump administration's support for the natural gas extraction industry, one that has been focussed on recuperation efforts since the outbreak of the COVID-19 pandemic. The U.S. remains the top global producer of natural gas for the fourth consecutive year. Its exports reach 38 countries across five continents.