U.S. Energy Department Issues Export Approval to Jordan Cove LNG Project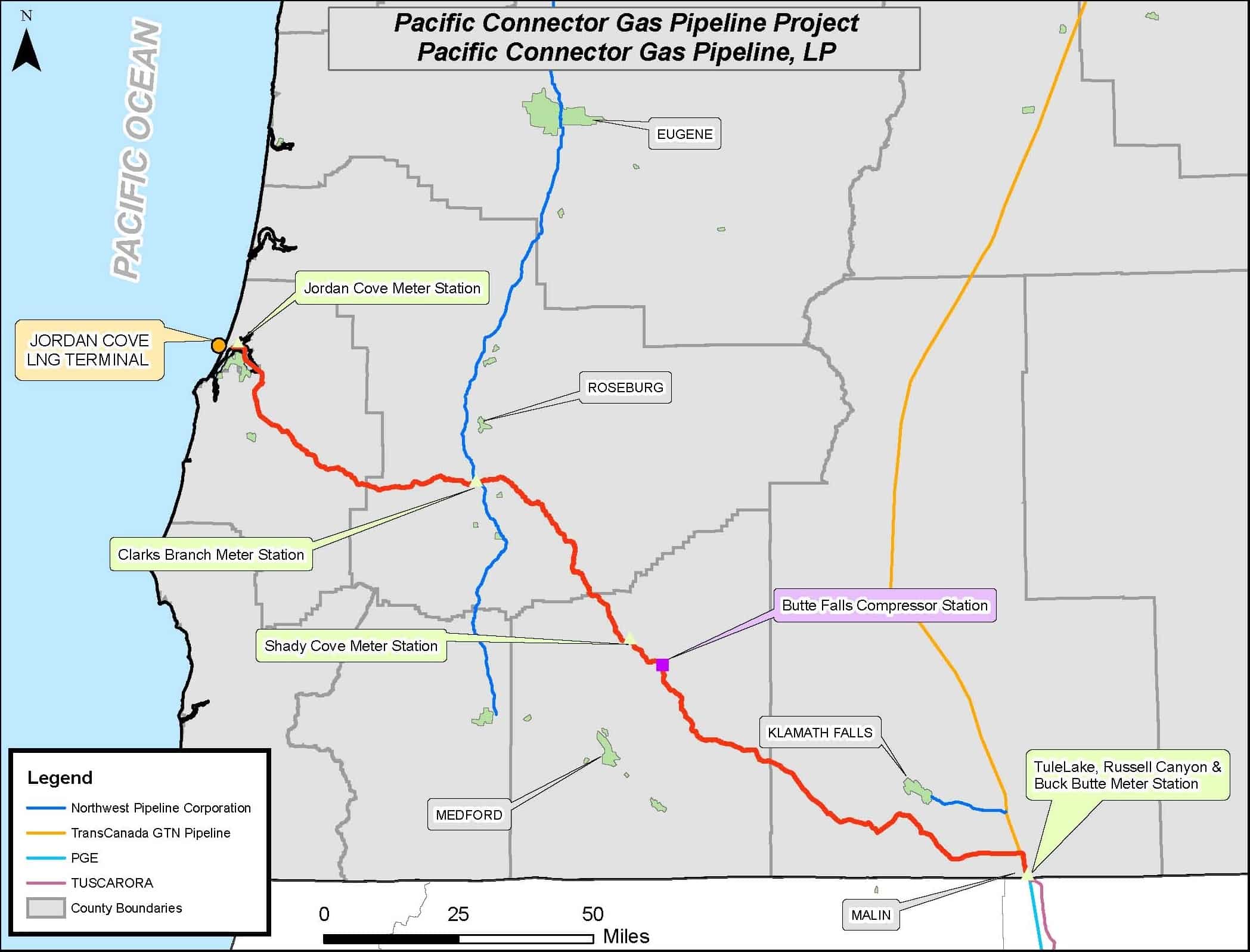 The U.S. Energy Department on July 6 issued a final long-term order authorizing the Jordan Cove liquefied natural gas export project and the associated Pacific Connector pipeline in Oregon. The order authorizes the facility to export up to 1.08 billion cubic feet per day of natural gas as LNG to nations with which the U.S. does not have existing free trade agreements  with which the trade is not prohibited by U.S. law. Currently, the U.S. is in its fourth consecutive year as a net exporter of natural gas, with shipments to 38 countries.
The LNG terminal, located in Coos County, Oregon, is expected to bring up to $100 million to state and local tax revenue annually and create over 6,000 jobs during peak construction. The 200-acre LNG terminal site would include a pipeline gas conditioning facility, five natural gas liquefaction trains, and two full-containment LNG storage tanks. Pacific Connector would originate at interconnections with existing pipeline systems in Oregon and connect with the LNG terminal. The 229-mile-long, 36-inch-diameter pipeline would be capable of transporting up to 1.2 billion cubic feet of natural gas per day.
The authorization comes after the Federal Energy Regulatory Commission conditionally approved the project in March, requiring key regulatory permits from state regulators. Back in February, the Oregon Department of Land Conservation and Development objected to the proposal, finding that the coastal adverse effects from the project will be significant.
Jordan Cove Energy Project L.P. and Pacific Connector Gas Pipeline LP are subsidiaries of Pembina Pipeline Corporation.